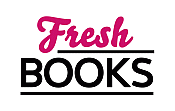 Fall into October Best Books
"A dynamite beginning to a new series"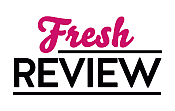 Reviewed by Annetta Sweetko
Posted September 17, 2022

This wasn't in the plan! Bryn Meara receives a free trip to a very exclusive hotel and casino in Las Vegas - so a good time to get her crumbled life back together. Waking up in his bed married to Caiden Verran, the billionaire club owner was not expected. But when she finds that her new husband who some call THE DARK KING is a fae king of the Night Court and she has become a pawn in an evil game. Add to that there is a curse that was placed on the Varran family that could get both of them killed.

THE DARK KING is book one of author Gina L. Maxwell's Deviant Kings and is the perfect opening to a hopefully long series. Caiden is dominant, demanding, and tough as he has to be, and despite his suspicions, he falls for Bryn. There is a bit of a mystery involving Bryn's family and that only adds to the drama and danger that they all face. Someone wants them both dead and they almost succeed.

As a first book, there is a lot of world-building, and character introduction, and Ms. Maxwell does a very good job with it all. We learn about the curse, the separation from Fae lands many years ago, and Bryn's family history - and it certainly comes as a surprise to her. The Varran younger brothers, Tiernan and Finn, are rather immature when you first meet them but they do understand the pressure that big brother deals with and you can feel the familial love throughout the book. And you see the acceptance of Bryn, especially as they help her adjust to her new life. And the steamy getting to know each other of Caiden and Bryn will have you fanning yourself. These two characters deserve a happily ever after.

THE DARK KING is a fascinating beginning and will leave readers impatiently waiting for more!
SUMMARY
For Bryn Meara, a free trip to the exclusive and ultra-luxe Nightfall hotel and casino in Vegas should've been the perfect way to escape the debris of her crumbling career. But waking up from a martini-and-lust-fueled night to find herself married to Caiden Verran, the reclusive billionaire who owns the hotel and most of the city, isn't the jackpot one would think. It seems her dark and sexy new husband is actual royalty—the fae king of the Night Court—and there's an entire world beneath the veil of Vegas.

Whether light or shadow, the fae are a far cry from fairy tales, and now they've made Bryn a pawn in their dark games for power. And Caiden is the most dangerous of all—an intoxicating cocktail of sin and raw, insatiable hunger. She should run. But every night of passion pulls Bryn deeper into his strange and sinister world, until she's no longer certain she wants to leave…even if she could.
---
What do you think about this review?
Comments
No comments posted.

Registered users may leave comments.
Log in or register now!