"She thinks she brought him to his knees - not even close."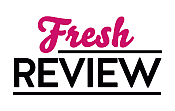 Reviewed by Annetta Sweetko
Posted September 17, 2022

Laura Doyle is an attorney and one tough lady. She walks into the conference room ready to annihilate the men sitting around it. The last thing that anyone would expect is for her to become a BRATVA DARLING to Maksim Kutsenko - one of the men she just cost millions of dollars.

Maks is the leader of the New York Bratva and a man much feared. He demands loyalty and isn't afraid to get his hands dirty when it comes to family. There is something about this woman that pulls him and he is about to see just how far he can take it to have her.

BRATVA DARLING is the first book in the Ivankov Brotherhood and is a very good, well-written introduction to this new world. I found there was a bit of turmoil when this couple began "dating" because every time they tried to get together something goes haywire, but finally the signals stopped getting mixed and they begin to fall in love. Maks isn't smooth when it comes to romance but he does finally get the idea that not everyone will bow down to his power.

With this being the first book in a series, we are introduced to all the characters - his brothers by blood, those by Bratva - the enemies that seem to want to come out of nowhere and cause trouble, and the lifestyle and world of these men.

BRATVA DARLING is a good read that will keep you turning the pages. I do not have a problem with dominant lovers or BDSM (consensual) but the Daddy thing doesn't appeal to me. But I was able to change the Daddy to Darling in my mind and was able to continue to enjoy the steamy love scenes.
Other than that, this is a fantastic beginning to a series and I can't wait to see what author Sabine Barclay offers next.
SUMMARY
I wasn't prepared for her…
She just got me to pay three times as much as I wanted for a company I'll buy and destroy.
She knows who I am. The bratva doesn't scare her.
Intelligent, brave, and unstoppable.
I'll make her mine.
She doesn't know it yet, but we're soulmates.
I'll take her to her limits. Then give her all her heart desires.

The Bratva Darling is an interconnecting, standalone Dark Mafia Romance with a HEA and no cliffhanger. It contains extra-steamy scenes that will make your toes curl and your granny blush. This is book one in The Ivankov Brotherhood, a six-book series that'll keep you warm at night.
---
What do you think about this review?
Comments
No comments posted.

Registered users may leave comments.
Log in or register now!