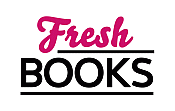 Grab a PSL and a great read in September
"She will find the truth and save those she can!"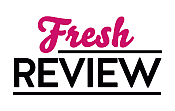 Reviewed by Annetta Sweetko
Posted September 17, 2022

Romance Suspense | Suspense | Thriller Crime
In DESPERATION IN DEATH, a young girl is found dead and it is Lt. Eve Dallas' job to find out who, what and why of it all. She is young and beautiful but wearing expensive and inappropriate clothing which tells the cop something was going on and this cop will do whatever she must to find out the truth. Leaving this stalwart cop fighting a past that just won't let go.

It took the desperation of two young girls to close down a lucrative and long-going human trafficking ring. It was one's death and the others' courage that did it with the help of cops of New York who serve and protect 2061 New York.

DESPERATION IN DEATH continues the life of Lt. Dallas and this one hit closer to home than is comfortable for those who love her. Mina is a young girl who dies trying to escape from the Pleasure Academy that she and countless other girls have been brought to and trained to be either sex and/or domestic slaves. She and Dorian plan an escape that leaves one dead and the other traumatized and injured.

This book includes an array of characters that were mentioned in past books or are strong members of this continuing series. Someone from Mavis' past helps Dorian and it is Mavis' who in turn brings the girl to Eve and the threads start to unravel for the trafficking ring. If it takes that brave girl, the whole e-team, and any number of cops to do it - you can bet it will get done.

Though DESPERATION IN DEATH deals with a very serious topic. there are the usual light moments with Eve's husband Roarke, and her squad that will make you laugh. One of my favorite moments that had me chuckling because I could just see it so perfectly, was the discussion between Peabody and Eve about bras and the size of the "girls". Several moments will bring you to tears including an unusual sentimental moment between Eve and Summerset when he spoke of his daughter and she of Roarke - actually praising him in her way for how he turned out.

DESPERATION IN DEATH is one of those books you won't be able to put down and one that will stick to you days after you finish reading it. Another well-written story by a master storyteller.
SUMMARY
The #1 New York Times bestselling author presents a gripping new thriller that pits homicide detective Eve Dallas against a conspiracy of exploitation and evil…
New York, 2061: Girls are being abducted and trapped in a living nightmare called the Pleasure Academy, where they are trained for a life of slavery and their souls are slowly but surely destroyed. Lt. Eve Dallas might not have ever found out about it if it weren't for Mina and Dorian, who hatched a desperate escape plan. Unfortunately, Mina was killed during the attempt—and now Dorian is injured, terrified, and wandering the streets of New York.

The victim's expensive, elegant clothes and beauty products convince Dallas that she was being groomed, literally and figuratively, for sex trafficking—and that whoever is investing in this high-overhead operation expects windfall profits. Her billionaire husband may be able to help, considering his ties to the city's ultra-rich. But Roarke is also worried about the effect this case is having on Dallas, as it brings a rage to the surface she can barely control. No matter what, she must keep her head clear--because above all, she is desperate for justice and to take down those who prey on and torment the innocent.
---
What do you think about this review?
Comments
No comments posted.

Registered users may leave comments.
Log in or register now!