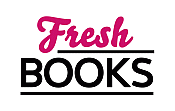 Grab a PSL and a great read in September
"Pure creative and current comedy"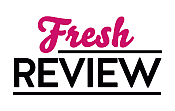 Reviewed by Sandra Wurman
Posted September 16, 2022

Fiction Family Life | Multicultural Romance
Have you ever started a book and immediately fell in love. Then you pause and wonder why you have never read anything by Wendy Warren, surely your taste in books is amazing, so what goes. Wendy Warren has a way with a phrase. Her dialogue is smart and funny. Laugh out loud funny. The spot that the Choi family finds itself isn't close to being humorous. And yet there we are, yucking it up. Very strange.
So FOREVER, PLUS ONE is about a wedding that doesn't happen. Of course, the jilted bride-to-be starts out quite hysterical and then the family dynamics step in and in a flash, there is joy in the place of angst and anger.
Candidly, I lost count of how many times I sat back and practically howled at the insanely sassy cutting dialog. Each time we move to a new situation in this ever-evolving romcom, it just gets better and more entertaining.
Essentially it is Nikki Choi who is the leading female characters, but she has an amazing supporting cast. Equally so does Evan Northrup, brother of Nikki's just recently ex -fiancé Drew. Evan and Nikki have a remarkable relationship, as best friends. Nikki, Evan and Noah, Evan's five-year-old son, are a triumvirate of joy, love, and respect. They enjoy their friendship and maintained it quite handsomely when Nikki wound up falling in love with Drew. In fact it was Evan who was the go-to guy for all things wedding planning.
There is a marvelous undercurrent of what if concerning Nikki and Evan. They both seem equally resolved to not upset their valuable friendship. Those around seem to see them in quite a different light. And so when Evan sort of volunteers to be Nikki's plus one at some upcoming events, no one around seems to think this is an odd arrangement. When speaking of this odd plus one plan, Nikki's mother is quick to remind them that they shouldn't be concerned with what people might say – after all, what happens on Bachelor in Paradise is way, way worse. Pure creative and current comedy.
And that's when the fun begins. Wendy Warren loves to inject Yiddish words and phrases into the dialog of Nikki and her family. And I just adored it when they made sure that Evan was briefed on what they were saying. As close and loving as the Choi family is, well Evan's is quite the opposite. Perhaps that is what Evan finds so comforting in his friendship with Nikki and why he is determined to not jeopardize it. Both Evan and Noah are deeply in love with Nikki. As friends. Yeah right. Now we just have to sit back and watch Wendy Warren do her matchmaking magic. FOREVER, PLUS ONE is an absolute must read. Wendy Warren concocts an amazing plot filled with acceptable leaps of faith that immediately draw you in. Her writing style is quick, filled with innuendo, and extraordinarily current. Put FOREVER, PLUS ONE on your book list for this fall.
SUMMARY
Nikki Choi loves the boisterous family she was adopted into as a baby. But dreams of her own happy-ever-after are dashed when her fiancé suddenly calls off the wedding. Leave it to her BFF to come to her rescue! Evan Northrup is the perfect faux beau, offering support and making no demands—making her feel loved. But the single dad seems intent on keeping things pretend, while Nikki is shocked to be falling wildly, deeply for her old friend…
---
What do you think about this review?
Comments
No comments posted.

Registered users may leave comments.
Log in or register now!