"No Serial Killers, But An Entertaining Rom-Com With A Fun Lead-In"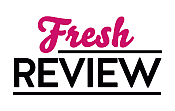 Reviewed by Sandra Martin
Posted August 26, 2022

Women's Fiction Contemporary | Romance Comedy
Ph.D. candidate Phoebe Walsh is writing her dissertation on true crime. Obsessed with learning about serial killers, Phoebe cannot help but see potential murderers everywhere, including the barefoot scruffy man who offers his assistance in the dark hours of the night. LOVE IN THE TIME OF SERIAL KILLERS is a Rom-Com with an edgy heroine trying hard to push away a nice guy. Or is he a nice guy?

Phoebe Walsh has returned to her hometown in Florida to help clear out and put up her deceased father's home for sale. It gives her time to reconnect with her younger brother and finish her dissertation. When she is moving her favorite desk into the house in the middle of the night, a stranger appears to offer assistance. A defensive Phoebe rebuffs him and leaves the desk until morning. She soon learns the scruffy barefoot man is her neighbor, Sam Dennings, an elementary music teacher. Phoebe is still not convinced he's not a serial killer, but after crashing his party and accepting his offer to help paint her father's house, Phoebe is slowly dropping Sam into the lower numbers on her serial killer ranking system. Sam seems like a nice guy, but can Phoebe come to terms with her past and understand why it is so hard for her to let down her defenses? Will she drive Sam away or will she realize he is exactly what she needs?

LOVE IN THE TIME OF SERIAL KILLERS caught my attention with its title and subject matter. I could relate to Phoebe's true crime obsession and her need to understand the dark places in others, but this story is more of a Rom-Com instead of a mystery. There are no real nefarious happenings or surprise twists, but this is a nice romance between two people trying to understand each other. Phoebe shows some real moments of growth as she reconnects with her brother and an old friend. I felt the story could have been stronger with some mystery or intrigue mixed in, but it did not play out that way. I also did not particularly like the needless barbs of political/social views thrown in as well. Not the genre I usually read, but this will appeal to those who like Rom-Coms with edgy characters.
SUMMARY
Turns out that reading nothing but true crime isn't exactly conducive to modern dating—and one woman is going to have to learn how to give love a chance when she's used to suspecting the worst.
PhD candidate Phoebe Walsh has always been obsessed with true crime. She's even analyzing the genre in her dissertation—if she can manage to finish writing it. It's hard to find the time while she spends the summer in Florida, cleaning out her childhood home, dealing with her obnoxiously good-natured younger brother, and grappling with the complicated feelings of mourning a father she hadn't had a relationship with for years.

It doesn't help that she's low-key convinced that her new neighbor, Sam Dennings, is a serial killer (he may dress business casual by day, but at night he's clearly up to something). But it's not long before Phoebe realizes that Sam might be something much scarier—a genuinely nice guy who can pierce her armor to reach her vulnerable heart.
---
What do you think about this review?
Comments
No comments posted.

Registered users may leave comments.
Log in or register now!