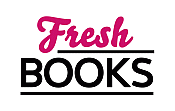 Best reads in December
"Where did she come from?"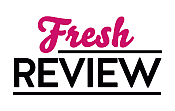 Reviewed by Evie Harris
Posted August 21, 2022

Small Town | Women's Fiction Family Life
Pear Blossom, Oregon is a close-knit small town. Its history is interesting for a number of reasons, but one happening, in particular, remains notable. Over twenty years ago the three McKee sisters found an infant girl who had been left on a bridge. No one claimed her, and there were no clues as to who was responsible or why she was left there. She was adopted by the McKee family and named Ruby. Of course, she wondered about her origins, but she accepted that she might never know. She is a celebrity and a mascot of sorts. Now, after time away, she returns home to reconnect with her family. Perhaps the timing was right, or maybe it was meeting the town's supposed villain that made her seriously question her background.
While this is a story about family it also a story about perceptions, identity, and truth. Expertly presented are the three-dimensional four sisters. Once Ruby became part of the family, the other three daughters had to adjust, and there were issues that followed them into adulthood. Their lives are decidedly different from each other, but one thing is certain: they are sisters, and their bonds are solid. As the story progresses and Ruby gets closer to the truth, the women will need each other in ways they could never have imagined when shocking secrets are revealed.
Nothing about this well-crafted novel is predictable. The author brings readers a touching exploration of a family, and their story is well worth reading. Highly recommended.
SUMMARY
New York Times bestselling author Maisey Yates dazzles with this powerful novel of sisterhood, secrets and how far you'd go to protect someone you love…

Ruby McKee is a miracle. Found abandoned on a bridge as a newborn baby by the McKee sisters, she's become the unofficial mascot of Pear Blossom, Oregon, a symbol of hope in the wake of a devastating loss. Ruby has lived a charmed life, and when she returns home after traveling abroad, she's expecting to settle into that charm. But an encounter with the town's black sheep makes her question the truth about her mysterious past.

Dahlia McKee knows it's not right to resent Ruby for being special. But uncovering the truth about Ruby's origins could allow Dahlia to carve her own place in Pear Blossom history.

Recently widowed Lydia McKee has enough on her plate without taking on Ruby's quest for answers. Especially when her husband's best friend, Chase, is beginning to become a complication she doesn't want or need.

Marianne Martin is glad her youngest sister is back in town, but it's hard to support Ruby's crusade when her own life is imploding.

When the quest for the truth about Ruby's origins uncovers a devastating secret, will the McKee sisters fall apart or band together?
---
What do you think about this review?
Comments
No comments posted.

Registered users may leave comments.
Log in or register now!