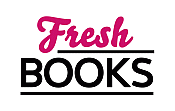 Fall into September books you'll love
"Great start of a lovely series."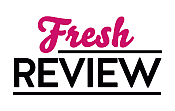 Reviewed by Sandra Wurman
Posted August 21, 2022

Romance Contemporary | Romance Comedy
Funny. I started reading a different book by Jennifer Snow and realized I had skipped over A LOT LIKE LOVE. Both books center around a wondrous coast town Blue Moon Bay and had several characters in common as well. Rather than start somewhat in the middle, I did something that I confess to doing quite often. Going backward brought me to A LOT LIKE LOVE. I have had the great honor of reviewing a great many books by the talented Jennifer Snow. As soon as I began this one, I knew it was going to capture my heart.

A LOT LIKE LOVE is about renewing friendships, starting new relationships, and honoring the wishes of a loved one. Sarah's grandmother Dove recently passed and Sarah inherited the bed and breakfast in, Dove's Nest, she had run forever. Everyone considered that was the strangest choice of all the grandchildren since Sarah had an amazing career in technology and software. There was a lot of family history at Doves inn and in Blue Moon Bay for Sarah. Being back meant she could reconnect with some best friends from her high school days. And then of course there was Wes.

Many girls have an unresolved high school crush and for Sarah it was Wes. He was the football star, and she was the nerd. Wes married the love of his life Kelly, and they had a daughter Marissa now nine. Unfortunately, Kelly died after a somewhat lengthy illness, and Wes was back home taking advantage of having a community to help with his adorable, smart as a whip, daughter.

Enter, or should I say reenter, Sarah. Sarah needs someone to renovate the inn so that she can sell it and get back to the city. The inn needs some significant work and Wes's construction company gave Sarah a very reasonable quote. Wes was happy that the old inn was going to be saved. It was a grand part of his community.

Working together with Sarah had somehow brightened up his life. He had been keeping busy bringing up his daughter and growing a business. Didn't leave time for a personal life. And candidly Wes didn't think he was ready for that. In addition, he had Marissa to think about. They were both still in a vulnerable position.

Sarah was a good influence on Marissa. Provided direction to Interests they both shared. But for Sarah, this was all bittersweet. She was beginning to realize that her interest in Wes had not disappeared after all these years. And Marissa was claiming a part of her heart as well. Not at all what Sarah had planned. But that's the thing about plans, made to be broken.

A LOT LIKE LOVE is about the possibilities that present themselves if you are willing to make changes. There is comfort in routine, and some prefer to alter their lives to make those changes. Taking a risk when it seems as if life is just fine thank you. Well in A LOT LIKE LOVE Jennifer Snow takes on the challenge of risk-taking – the risk of losing your heart. Risk of taking a leap of faith in love and career. There is a huge difference between attraction and love. In A LOT LIKE LOVE, Jennifer Snow through her creative dialog and wondrous characters leads us through the necessary steps to realize what opportunities are right in front of our eyes. The author also deftly illustrates that there is a certain amount of bravery in following our hearts.
SUMMARY
When Sarah Lewis inherits a run-down B&B from her late grandmother, the logical thing to do is sell it and get back to her life in L.A. Introverted and tech-savvy, Sarah understands computer coding and apps, but people…not so much. Small-town life just isn't for her.

But when she learns that the interested buyer will tear down the B&B to build a high-end luxury resort on the prime real estate in Blue Moon Bay, she feels obligated to her grandmother and the community to restore the place to the landmark tourist destination it once was. Even if doing so means convincing her high school crush to help her restore it instead of buying it out from under her.

Wes Sharrun's life has continued to unravel since the death of his wife three years ago. Now with a struggling construction company and a young daughter he's unable to connect with, he sees purchasing the B&B as an opportunity to get back on his feet. But Sarah refuses to sell. With so much on the line, Wes won't take no for an answer. He just needs to show Sarah that she's in way over her head…let the battle begin.

When sparks start to fly between them, the sizzling tension heats up in ways neither of them expected. But will their fight over the B&B keep them from what they both truly want?
---
What do you think about this review?
Comments
No comments posted.

Registered users may leave comments.
Log in or register now!