"She woke the drakon and stole his heart."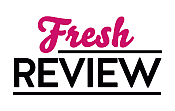 Reviewed by Annetta Sweetko
Posted August 15, 2022

College professor Raine Carson has always been obsessed with myths and legends and when given the opportunity to see something that just might explain one of those myths she jumps on it. Little did she know that she would awaken ANCIENT DESIRES in the form of one really big dragon.
Lucius went into a deep sleep as the half dragon, half human (Draken) had really just wanted to be by himself. But suddenly he is awakened by a small chatterbox of a human. Once he figures out what is going on and who to trust he will contact the Forgotten Brotherhood. If they still exist that is - it has been a few thousand years since he was awake. He has a number of questions with the main one how was Raine sent to him in the first place?
ANCIENT DESIRES is an incredible read. The Forgotten Brotherhood series is one of my favorites by author N.J. Walters, though to be honest she hasn't written a bad book yet. Raine is a chatterbox, especially when she is nervous, afraid or wired up over something- you can guess that she does a lot of talking. Lucius is loud and obnoxious at first but settles when his protective instincts kick in - and a large explosion will do just that. Raine gets word to Maccus Fury, the leader of the Brotherhood. If you know this series you will be glad to hear that Maccus hadn't changed one bit. Introduced in Book 1 of the Forgotten Brotherhood series FURY UNLEASHED - he was cranky then and still the same now.
There are a number of people that come after them - including the idiot that tried to blow them and some angels who are under orders to end them, but who gave the order?
The chemistry between Lucius and Raine is immediate. He figures out they are mates when he remembers that a mate is the only person who could awaken a sleeping Draken. She is clueless to that but not to her feelings for the big guy.
Past characters besides Maccus and Morrigan visit in one form or another including Tarrant, another Drakon, who we met in DRAKON'S PREY, and Sven Knutson, son of Bjorn Knutson, who we met in BJORN CURSED.
ANCIENT DESIRES is the perfect return to the Forgotten Brotherhood, though to me there were a few things that were left undone so here is hoping for a book on Sven and the angel who warned them of danger. If you want a fast-paced, fun, sweet yet steamy, action-packed read then ANCIENT DESIRES will fit the bill perfectly.
SUMMARY
Nothing was supposed to wake half dragon, half human Lucius from his Deep Sleep. Nothing. And yet something, or rather someone has. The unexpectedly attractive human not only touched him. She kissed him. Now Lucius is awake, and more powerful than he has ever been in his 4,000 years of existence. And once he finds out who led her to his cave, he'll deal with his 300 years of hunger…

College professor Raine Carson spent her life obsessed with myths and legends. And now she's woken one up. Only, Lucius is nothing like anything she's ever seen or read about in her history books. Because this man is part sexy badass and part terrifying…monster. Yet she wants him with a hunger like nothing she's ever felt before.

Lucius used to be part of the Forgotten Brotherhood—a ruthless group of paranormal assassins. Now he's unsure if his former Brothers are their allies…or enemies. All he knows is that someone is hunting him, and Raine is just as tangled up in this mess as he is. And he'll protect her—even if it means unleashing his Dragon and all of its power.
---
What do you think about this review?
Comments
No comments posted.

Registered users may leave comments.
Log in or register now!