"An exciting, danger filled, dark Russian mafia read"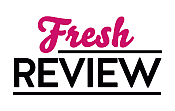 Reviewed by Annetta Sweetko
Posted August 10, 2022

Fiction Adventure | Action | Romance Fantasy
BRATVA SWEETHEART is a very dark Russian Mafia (thus the name Bratva) read. It does have a warning by the author that I added to the end of my review.

Bogdan Kutsenko meets Christina MacNally in one of his family-owned strip clubs and the two have what she thought to be a one-night stand. He felt differently and was working on finding her when he is surprised to see her again at one of their construction sites. She is a building inspector for the city - and she finds there are several problems at the site. Problems that have either been overlooked or purposely screwed up to mess up the brothers' project. What is really going on?

I have to admit that though BRATVA SWEETHEART is a very well-written, very steamy read there were moments that it all felt a bit disjointed. You could see Bodgan's heart was in the picture right away but it took a while to get the feeling that Christina was there for the long haul. I completely enjoyed the family dynamic and Maksim and Laura from BRATVA DARLING are also in this one in a big way. The family history was very helpful in getting to know the brothers and the reason behind their being Bratva but not quite as ruthless as expected. The danger, intrigue, gunplay, and fight scenes were excellent.
The biggest drawback, and it is only a personal dislike, was the Daddy and Little girl thing they had for each other. It just didn't fit as he kept saying he wasn't a Dom and she was no sub. So to get past when she would call him that I changed it in my head to Darling - it helped. I think the book is steamy enough without that particular aspect as it adds nothing.

In all BRATVA SWEETHEART is a fascinating read that hits the action, drama, danger, and steam that this type of book should hit.

WARNING FROM THE AUTHOR: Bratva Sweetheart, The Ivankov Brotherhood Book Number Two, is an extra-steamy dark Mafia romance that contains multiple open-door, explicit sex scenes containing light bondage, spanking, toys, the term "Daddy" (not Daddy dom or age play), and consistent use of profanity throughout. This book contains one consensual non-consent role-playing scene. If this content might be offensive or off-putting, please do not download it.
SUMMARY
She thought it was only for one night…
I've never let anyone into my life.
At least not like her. Not until her.
She sees a side of me that isn't the bratva monster everyone else believes.
Now that she knows, she's mine.
Mine to keep and protect. Mine to please. In return, it's her love I crave. She's my soulmate.
Every kiss, every touch will take her to her limits, and I'll be the one to catch her.
The Bratva Sweetheart is an interconnecting, standalone Dark Mafia Romance with a HEA and no cliffhanger. It contains extra-steamy scenes that will make your toes curl and your granny blush. This is book two in The Ivankov Brotherhood, a six-book series that'll keep you warm at night.
---
What do you think about this review?
Comments
No comments posted.

Registered users may leave comments.
Log in or register now!