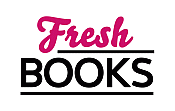 Fall into October Best Books
"They just keep getting better"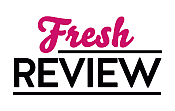 Reviewed by Annetta Sweetko
Posted August 10, 2022

Romance Paranormal | Fantasy Urban
No matter how hard she tries Mercy Thompson Hauptman cannot stay out of trouble. Even at a corn maze that is supposed to be a fun outing for the pack, she ends up on the ground with a small pumpkin having flattened her. But that is the least of the troubles that are in store for she and the pack fear that an evil reaper has had a hand in more than one SOUL TAKEN and the vampires think the pack is at fault.

The insane Wulfe and Mercy's main stalker is missing and the seethe mistress wants him returned or they will no longer have the vampires in an alliance. They soon find that he is not the only supernatural missing as they are disappearing all over the Tri-City. With the pack scrambling to find answers and keep alive the paranormals that had come to their city in hopes of protection - old legends come to life.

Wow - I have thoroughly enjoyed the Mercy Thompson series but this one had me on the edge of my seat all the way through. Mercy and Adam are an amazing couple. They are both deadly in their way and with the pack a little more behind Mercy - that has been a struggle from the beginning - she can give as good or better than she takes now.

The characters in SOUL TAKEN are varied yet, especially the pack feels like family, but others return to add to the entertainment or intrigue of this offering. We get to see Zee in action again, Sherwood doing his best to be annoying, Warren is having a problem he doesn't know what to do about, Tad is visible with Jesse and friends, and we even hear from Coyote and Samuel. There are also a few ghosts that get added into the mix and one will just break your heart. The Warren problem is really funny when he finally comes clean to Mercy.

If you love shifters, vampires, witches, danger, magic, intrigue, and some good nudging (OK - you have to be a fan to get that - let us just say some steamy romance) then you need SOUL TAKEN!
SUMMARY
Mercy Thompson, car mechanic and shapeshifter, must face her greatest fears in this chilling entry in the #1 New York Times bestselling series.
The vampire Wulfe is missing. Since he's deadly, possibly insane, and his current idea of "fun" is stalking Mercy, some may see it as no great loss. But when he disappears, the Tri-Cities pack is blamed. The mistress of the vampire seethe informs Mercy that the pack must produce Wulfe to prove their innocence, or the loose alliance between the local vampires and werewolves is over.

So Mercy goes out to find her stalker—and discovers more than just Wulfe have disappeared. Someone is taking people from locked rooms, from the aisles of stores, and even from crowded parties. And these are not just ordinary people but supernatural beings. Until Wulfe vanished, all of them were powerless loners, many of whom quietly moved to the Tri-Cities in the hope that the safety promised by Mercy and Adam's pack would extend to them as well.

Who is taking them? As Mercy investigates, she learns of the legend of the Harvester, who travels by less-trodden paths and reaps the souls that are ripe with a great black scythe. . . .
---
What do you think about this review?
Comments
No comments posted.

Registered users may leave comments.
Log in or register now!