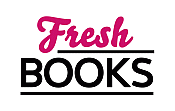 Hot Hot reads in August
"A Thrilling Addition to the FBI Series"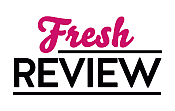 Reviewed by Bonnie Rose
Posted August 5, 2022

The eminently readable FBI series once more takes off, this time with an intriguing pair of stories guaranteed to grab your attention and hold your interest to the very end. Lacey Sherlock and Dillon Savich, partners in marriage, as well as in the FBI, work on bringing these cases to a successful conclusion.

As a twelve-year-old child, Allison barely escaped with her own life after witnessing her parents being murdered. She was adopted by her uncle, who changed her name to Kirra, and moved her to Australia. Over the next several years, her adventuring uncle taught her survival skills and helped her to grow into the strong woman she is today. She eventually became a lawyer, and moved back to the U.S., determined to find out who killed her parents, and why. When it appears that she is getting close, and is now in danger herself, FBI agent Griffin is assigned to her case. Interestingly, Griffin is described as beautiful enough to stop people dead in their tracks, while Kirra simply tells him that he's not too very ugly. Her nonchalant attitude to his looks, which are the bane of his existence, makes Kirra even more appealing to Griffin. I enjoyed the lovely romance that developed as they worked together to find all the missing answers.
The second case involves some old friends from a previous book, THE TARGET. Six years ago, as a six year old child, Emma was kidnapped and abused. She was rescued, and the case was solved. Emma has become somewhat of a prodigy on the piano, and is living a happy life, when kidnapping attempts begin again. Sherlock and Savich become involved, as Emma and her family are dear friends. I found this part of the book to be particularly exciting and tense, as author Catherine Coulter kept me on the edge of my seat.
I've been a fan of the FBI series since the beginning, and I've enjoyed all of the books, but RECKONING is extremely well written and one of my favorites. It's a genuine "unputdownable" book which contains everything I look for in romantic suspense – action, unpredictability, excitement, and, of course, love. I believe RECKONING will please readers who strictly enjoy mysteries and suspense, but I have to admit my favorite part is the strong, ongoing love and devotion between Sherlock and Savich, which adds warmth and humanity amidst the chaos and brutality.
SUMMARY
When she was twelve years old, Kirra Mandarian's parents were murdered and she barely escaped with her life. Fourteen years later Kirra is a commonwealth attorney back home in Porte Franklin, Virginia, and her goal is to find out who killed her parents and why. She assumes the identity of E.N.—Eliot Ness—and gathers proof to bring down the man she believes was behind her parents' deaths. She quickly learns that big-time criminals are very dangerous indeed and realizes she needs Dillon Savich's help. Savich brings in Special Agent Griffin Hammersmith to work with Lieutenant Jeter Thorpe, the young detective who'd saved Kirra years before.
Emma Hunt, a piano prodigy and the granddaughter of powerful crime boss Mason Lord, was only six years old when she was abducted. Then, she was saved by her adoptive father, San Francisco federal judge Ramsey Hunt. Now a 12-year-old with a black belt in Tae Kwon Do, she narrowly saves herself from a would-be kidnapper at Davies Hall in San Francisco. Worried for her safety, Emma's entire family joins her for her next performance, at the Kennedy Center in Washington, D.C.. Sherlock and officers from METRO are assigned to protect her, but things don't turn out as planned…
---
What do you think about this review?
Comments
No comments posted.

Registered users may leave comments.
Log in or register now!