"Oil firms want the land, but these twin brothers are not moving"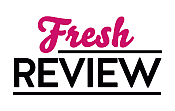 Reviewed by Clare O'Beara
Posted August 5, 2022

Here goes with a fun identical twin story. This is a fast-moving contemporary romance, set in Rhode Island. I wasn't aware that oil firms might be interested in land in this state. Scott Millville has taken on the small family farm. On receiving what seems to him like a predatory offer, he asks his twin brother Jesse to take his place during negotiations. Jesse is STRICTLY BUSINESS.

Crystal Holmes is sent out by her uncle from Stedman Oil to carry out a softer negotiation with Scott, who keeps rescued animals and is known for fitting an artificial leg on a duck. Scott seems more business-like than expected – because he is Jesse Rehoboth, who has guaranteed that he is not signing any papers. Complicating matters (of course) is the fact that the twins were adopted by different families, and only recently reunited. They don't know all that much about each other's lives yet. Jesse and Crystal both happen to be single, and feel undeniable chemistry. Crystal is a research chemist, so she understands reactions, but she's spent more time in a lab than most students and isn't sure how to behave.

The tensions are nicely defused by working with the barnyard animals, but even the gentler Scott turns out to have secrets, and when every player has something at stake, the game heats up fast. I thought it may be too fast, but it's a romance novel and the characters don't have a reason to delay. Maybe all the secrecy adds adrenalin.

Author Ruth Cardello lives on Rhode Island, and understands the neighborhood and nearby Boston. She has set the first of the series about 'The Switch' in a rural area but Scott, off living Jesse's life during this time, has taken up the urban lifestyle which we'll no doubt see in the second book. With a few twists and turns, STRICTLY BUSINESS includes some drama alongside the sex appeal.
SUMMARY
Lies and attraction abound when a savvy businessman posing as his twin and an oil baron's niece battle over a family farm in this steamy romance from New York Times bestselling author Ruth Cardello.
I just found out I have an identical twin. Wasn't looking for one. Would have preferred to not have one, but here we are. We have nothing in common. I was adopted by a successful businessman who raised me to see life as a game and gave me the skills to win it. Him? He is about to lose his family's farm. You heard me—farm.
Lucky for him, I'm a firm believer that when it comes to family, no one goes to battle alone. I'm in. I've switched lives with him and will use every business trick I know to save his farm.
However, my initial plan did not take into account a drop-dead gorgeous oil rep or the secrets I uncover about my brother. And worst of all, I'm starting to like the farm and all its inhabitants. I can't stop thinking about that oil rep. This will definitely take longer to resolve than anticipated.
---
What do you think about this review?
Comments
No comments posted.

Registered users may leave comments.
Log in or register now!