"A rags to riches romance with a layered background"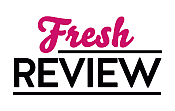 Reviewed by Clare O'Beara
Posted August 5, 2022

The young Earl of Marsden learns a thing or two in this layered historical romance of village community and Society's aloofness. Clarissa Taylor enters the series 'Logical Man's Guide to Dangerous Women' in the third book, but I had not read the earlier tales and had no trouble picking up the story.

HIS LESSONS ON LOVE begins with two characters in their quandaries. Clarissa rightly left her position in a household when a young man behaved with impropriety toward her. The staff was usually blamed, and she has a good name to uphold as the reverend's daughter. Returning to Maidenshop, the village where she was a foundling, she now has no work. Lawrence, Earl of Marsden, known as Mars, is surprised by his ex-mistress arriving at his country seat while he schemes to get revenge on one Lord Dervil. The courtesan tells Mars that she bore his baby, a girl, and now has a new protector and wants to get on with her life unencumbered. This heartless attitude might be all too realistic, as better-off women hired others to mind the children. Depositing baby Dora, the lady leaves.

Clarissa is put forward by the wise village dames as a solution to the need for a nursemaid when Mars comes asking for help. His all-male staff on the estate aren't up to feeding and changing. Clarissa, however, is, and she is promptly moved into the house – necessitating a false statement of marriage when Mars' mother arrives from London. The difficulty is that Clarissa with her shabby gentlefolk background resents the Earl's casual wealth and attitude of entitlement. She hasn't gotten along with him since they were children, and presently Dora is the only point of agreement between them.

The most splendid character is Mars' mother, remarried and now Lady Fenton. She's sneering and domineering at times, but she is the power behind her political husband, and she intends to manipulate politics. She also learns all the gossip (probably through servants' chattering, which was their main entertainment in those days). When Lady Fenton is in the room, we know she's there, listening, observing, and barking instructions.

Cathy Maxwell has produced a rag-to-riches romance that's incredibly easy to read, well-written, and with distinct, memorable characters. HIS LESSONS ON LOVE kept me happy through a few lunchtimes and I'd love to read about the rest of the Logical Men in the charming village society.
SUMMARY
Lesson #1: A man, even titled and handsome, cannot be careless forever.
The Earl of Marsden—better known as Mars to all—has lived his life by his own rules…until he is presented with a very big problem in a very tiny package—a baby girl, his daughter cast off by his ex-mistress. Mars won't let his child be cast adrift, except he doesn't know the first thing about babies.
Panicking, he turns to a woman for help. Not just any woman, but Clarissa Taylor, village spinster, matron-in-training, and Mars's greatest critic. Still, who better to tend a motherless child than a woman who was abandoned as a babe herself?
Lesson #2: Life always plays the upper hand—especially when it comes to love.
Clarissa desperately wishes to not to be beholden to anyone. She has spent a lifetime being pitied by the village. Her plan is simple—to use what the intolerable earl will pay her to become her own woman. It all sounds so straightforward until the threat of scandal sends her and the one man she can't abide toward . . . marriage?
Mars and Clarissa are about to learn the greatest lesson of all—that sparks always fly when the iron is hot.
Excerpt
The Earl of Marsden attempts to hire the village spinster, Clarissa Taylor, to be his illegitimate daughter's nurse (Yes, Mars has sired a daughter. The Universe always has the upper hand!)
"So," Mars said, "in the interest of my daughter Dora's well-being, let's clear the air between us. What is it you don't like about me?"
"Are you mad?" Clarissa couldn't tell him what she truly thought about him.
"I don't believe I am," he said as if seriously considering her question. "I mean, not completely mad—yet. Is that what you don't like about me? My madness?"
She narrowed her gaze at him. "You know what I meant. And, no, I will not tell you what I think."
"Why not? You certainly haven't held back your disapproval of me before."
Yes, she had. She had said several things, but not her true thoughts. Just the general rash things that came to one's mind when truly provoked, and he could provoke her.
She decided her best course was to ignore this invitation of his.
He sat waiting. Tall, handsome, insufferable. His fingers started drumming on his leg. There was no sound, but it annoyed her. She stiffened her back, willing to wait him out—
"Never mind, I'll start," he said. "I think I know why you do not care for me—"
"You are going to tell me how I feel about you?" She couldn't believe his presumption.
"You have always been as clear as a pane of glass."
"No, I am not."
He was silent, although his expression said louder than words that she deluded herself.
Clarissa's temper was ready to snap. She didn't need his nonsense. "Very well, what do I think of you? Pray tell me."
"That I am uncommonly handsome, well-spoken, and intelligent."
His statement startled her so much, her reaction had to be quite comical because he laughed, and she rolled her eyes in disgust. Why had she believed he was serious about any of this?
Then, he spoke, his tone sober. "You find me arrogant."
Clarissa thought about his rudeness over the years, the white cotton dress, the verbal pokes. She went to the heart of the matter. "Aye, you are arrogant. However, what I don't like is that you believe your arrogance is excusable. After all, you are the wealthy, entitled Earl of Marsden. Why shouldn't you do as you wish, even if it inconveniences others? It is just your due."
"There is some truth here," he said as if trying hard to be conciliatory. "I am often excused for poor behavior. Although I must put forth that my behavior is little different from any other man or woman. We all—" she sensed he was including her "—have bouts of poor behavior. Of course, the fact I have a title can't help but make me 'entitled.'"
"Don't annoy me," she answered.
He opened his mouth to answer her. She said, "You asked for my opinion." He shut his mouth, and crossed his arms as if barricading himself.
Good.
She smiled, her expression tight. "But let me not waste time on petty complaints, my lord. What truly annoys me the most about you is that you have wasted your life."
"Wasted it?"
"There is so much good you could do. You have opportunities that the rest of us can't even imagine. Look around you. Can't you see the need? The hunger? The number of citizens of this country who have no one to speak for them? You don't even contribute to the leadership of this parish—"
"I'm a member of the Logical Men's Society," he grumbled, letting her know her comments were hitting their target.
"The Logical Men's Society?" She made a dismissive noise. "Do they even exist any longer? After Mr. Balfour and Dr. Thurlowe left your bachelor ranks, who remains who matters? Oh, yes, Sir Lionel, although he's usually too deep in the cups to be a leader in any direction except the next bottle. And you know as well as I that the Logical Men's Society was more of a drinking club than one dedicated to social welfare or justice."
A muscle hardened in his jaw. She counted that a victory.
"Any other complaints?" he asked. Tightly.
"Of course I do. I find it a disgrace you rarely warm your seat in the Lords," she said, referring to the House of Lords. "Or that you believe public intoxication is perfectly acceptable."
"I've never been intoxicated in public."
"Sitting off in a dark corner of the room counts. Sneaking out of a parish dance to tipple in someone's coach counts. And it is common knowledge you over-imbibe almost nightly—"
"You are wrong. I no longer indulge regularly."
"—whether you have company or not," she finished, ignoring his protest.
Oh, yes, that did not please him at all.
"Finally," she said, rather enjoying herself, "I find it disgraceful that a man who has been given so much does so little. You can't even rouse yourself to make an appearance at Sunday services—"
He sniffed his opinion. "Oh, yes, that is the epitome of a gentleman, a hypocrite who presents himself in the church each Sunday."
"It wouldn't hurt you," she answered. "Many a hypocrite has had his soul saved inside those walls."
"Well, then, they won't need my soul. There are plenty of hypocrites to keep the Church busy."
"No, you are too busy chasing your 'pursuits' in London. There are terrible rumors about you, my lord. Then again, this is the fruit of your actions." She nodded to Dora. "Look at her, my lord. She wasn't born out of love but lust. It is a pity."
"Most of us had our starts with lust," he flashed back.
Was he referring to her and the mystery of her parentage? "No one can say we are all the better for it," she answered primly.
A glint lit his eye, a sign he was ready to retaliate. "And now, I must ask, is it my turn?"
"You may proceed," Clarissa answered, fairly certain there was little he could justifiably find at fault with her. She worked on her flaws. She always tried her best. She was punctual, usually thoughtful, and well-schooled in her manners.
"What annoys me about you, Miss Taylor, is your strong desire to be a matron-in-training."
"Matron-in-training?" What was he talking about?
"You are judgmental and you always have been. Even when you were shorter than a stump, which was not that long ago."
"You make fun of my height? My lord, you disgrace yourself with personal complaints." Although what she really didn't like was being called judgmental. Clarissa thought herself quite open to people from all levels of society.
Well, save for him.
He shushed her. "It is my turn now. I find your fussiness to do everything exactly right irritating. I don't even like your given name. Clarissa. You were preordained to prissiness."
Clarissa was sorry now she'd taken the high road. "You seem to have a problem with names," she shot back, matching his disparaging tone. "You don't like my name. You don't like Dora's name—"
He laughed at that. "Again, Menadora is not a name anyone should be forced to carry through life. Although the horse is out of its stall on that one. She is stuck with it."
"Perhaps you shouldn't be so judgmental."
He did not miss her barb and she could crow her victory. She smiled. "Perhaps the true reason you don't like me, my lord, is that you aren't accustomed to women who are unafraid to challenge you."
"No, I'm not accustomed to shrews," he answered, sitting back in his chair as if he'd made his point.
She was made of sterner stuff than to wince over the word shrew. Men had been using it on strong women since time began. "No," she agreed sweetly, "you are accustomed to women who abandon their children."
The air left the room.
His brow turned as dark as a thundercloud. It took all her courage to meet his anger and hold her head high.
Then, he released his breath slowly and drawled, "Better to be wild and entertaining than dull and pious."
Dull? Clarissa's hand ached to slap him. "If you are trying to convince me to take a position in your household, my lord, you are miserable at the task."
Lord Marsden blinked as if realizing the truth of her statement. A dull stain crept up his neck. He stood abruptly, walked a few places, gave her his back as if needing to collect himself.
Clarissa sat with the weight of his child in her lap. Poor Dora. What kind of father did she have?
One who claimed her, was the unbidden reply. One who wanted to do what was right for her.
Suddenly, Clarissa came face-to-face with her own culpability.
She could not return to Squire Nelson and his family. Although they had been kind to take her in and treated her as a family member, she'd worn out her welcome. If she didn't find a position, even Mrs. Warbler would tire of her.
After she'd lost Mr. Thurlowe, her goal had been to build a life for herself. She'd suffered a setback with Mrs. Emsdale, still, she had to remain optimistic . . . even if she wished she never had to leave Maidenshop.
And now, here was Lord Marsden offering her a position that allowed her both suitable employment and her beloved village.
Except, she would be a paid servant, not a member of the local society. Her status would definitely change.
Oh, Clarissa, you have too much pride. She could hear Reverend Taylor whisper those words in her ear. He'd said them several times during her childhood. He'd known how hard life was for an orphan. After all, he'd been one.
Lord Marsden returned to the table. He looked very grave and formal. She expected him to repudiate her. Instead, he said, "You are correct, Miss Taylor. I have been rude. Please accept my apologies."
She blinked. He was apologizing? She hadn't known Lord Marsden was capable of an apology.
And she knew how she should respond. "I have too sharp a tongue myself, my lord."
He didn't argue.
She shifted the peacefully sleeping child in her arms. All that rancor going on around her and Dora had been blissfully unaware.
"I will accept the position of nurse." It almost physically hurt to be so humble with him. So, Clarissa buoyed her spirits by saying, "Let's discuss my wages."
---
What do you think about this review?
Comments
No comments posted.

Registered users may leave comments.
Log in or register now!