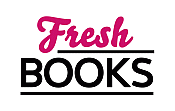 Hot Hot reads in August
"Water is life in the Four Corners States."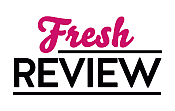 Reviewed by Clare O'Beara
Posted August 5, 2022

Sergeant Jim Chee and his wife, Officer Bernadette Manuelito, again star in one of the Navajo Nation's crime thrillers, THE SACRED BRIDGE. As times modernize, Chee, getting a little older than the confident young go-getter of the early years, is looking at the past and considering becoming a traditional healer. Bernie, still with the fire of youth (and with more work now Anne Hillerman is writing her story) gains experience in her first undercover assignment.

I first read of Jim Chee in the late Tony Hillerman's A Thief Of Time, which focused on ancient artifacts being dug up and sold. The latest episode revisits this in a more nuanced fashion. Lake Powell, which Chee visits on a few days' vacation, is shrinking now, but when created this human-made reservoir drowned many caves and Native sites. If people removed artifacts at the time of flooding, they were working to preserve the culture, so is that still a crime? Since Chee is a detective, of course, he has a detective's vacation in which he comes across a body and is roped into the investigation.

With Chee away, Bernie comes into her own, assuming more responsibility and pursuing brazen, modern, criminals. Ones who don't respect Navajo authorities and don't hesitate to kill. This novel is as slow-paced a story as usual for much of the book, because of the long distances involved and many conversations needed. But when the pace picks up, it races.

THE SACRED BRIDGE of the title refers to a natural rock formation on Lake Powell, which is enjoyed by tourists and seems well worth visiting. The Navajo prefer the bridge to be treated with respect, a courtesy not awarded to all the rock art that was drowned. We are often reminded that here in the Four Corners States, water is life. After reading this twenty-fifth book in the 'Leaphorn, Chee and Manuelito' series, I understand this a little better. I recommend the read to anyone interested in living in the Navajo country, whether or not they have read the earlier stories.
SUMMARY
A fine legacy series . . . in the spirit of her late father, Tony."—Booklist
An ancient mystery resurfaces with ramifications for the present day in this gripping chapter in the Leaphorn, Chee & Manuelito series from New York Times bestselling author Anne Hillerman.
Sergeant Jim Chee's vacation to beautiful Antelope Canyon and Lake Powell has a deeper purpose. He's on a quest to unravel a sacred mystery his mentor, the Legendary Lieutenant Joe Leaphorn, stumbled across decades earlier.
Chee's journey takes a deadly turn when, after a prayerful visit to the sacred Rainbow Bridge, he spots a body floating in the lake. The dead man, a Navajo with a passion for the canyon's ancient rock art, lived a life filled with many secrets. Discovering why he died and who was responsible involves Chee in an investigation that puts his own life at risk.
Back in Shiprock, Officer Bernadette Manuelito is driving home when she witnesses an expensive sedan purposely kill a hitchhiker. The search to find the killer leads her to uncover a dangerous chain of interconnected revelations involving a Navajo Nation cannabis enterprise.
But the evil that is unleashed jeopardizes her mother and sister Darleen, and puts Bernie in the deadliest situation of her law enforcement career.
---
What do you think about this review?
Comments
No comments posted.

Registered users may leave comments.
Log in or register now!