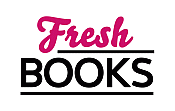 Hot Hot reads in August
"A story of strong women growing stronger when their lives change"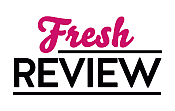 Reviewed by Clare O'Beara
Posted August 5, 2022

I love the cover of SUNRISE ON HALF MOON BAY, the latest standalone novel by Robyn Carr. A woman walks into the sun by the sea, square in the center, and finds her way alone. Sunrise implies hope. This turns out to be more a nuanced women's fiction novel than a romance.

Adele and Justine Descaro had to come to terms with their parents both needing home care, so Adele dropped out of university where she was taking a master's degree, and the elder sister Justine, married with kids and a career taking off as a business lawyer, paid the bills. Now that time has ended. I was a little annoyed by so many reported situations to start the book, but authors seem to be doing this more today, to dispense with the past swiftly before the characters can move forward with their lives. Now, Justine in her smart home in San Jose has two teenage daughters and a husband she's nearly sure is cheating and draining their bank account.

Half Moon Bay, California, is a cheerful town, but Adele doesn't socialize and doesn't have a job or an advanced degree. Eight years of being a carer have wrecked her confidence and left her out of touch. What she does want is to get fit again, start looking for work, and spend time with friends, like her divorced neighbor Jake Bronski. Then she'll look about doing some restoration work to the elderly house. Life could be fun.

One aspect I enjoyed is that Justine has been the breadwinner and her husband Scott has been raising their kids, giving him the excuse that she was a workaholic. This is a turnaround from the businessman profile. We see that not only can a house-husband be a good parent, but that if a man is inclined to stray, it doesn't matter what role he is filling. Scott Somersby is interested in water sports, the counterpoint to a bored housewife getting her hair done or shopping for clothes. Daughters Amber and Olivia are nice teen girls, not too troublesome, supportive of their mom, and looking forward to college. But college is expensive, and Justine needs to act.

How you react to this story will depend partly on your life experience. Many readers in today's great post-pandemic reset, may now have less fitness and confidence than previously but will be keen to participate in what the world has to offer. SUNRISE ON HALF MOON BAY proves that Robyn Carr writes a good story that makes her strong women stronger.
SUMMARY
Sometimes the happiness we're looking for has been there all along…

Adele and Justine have never been close. Born twenty years apart, Justine was already an adult when Addie was born. The sisters love each other but they don't really know each other.

When Addie dropped out of university to care for their ailing parents, Justine, a successful lawyer, covered the expenses. It was the best arrangement at the time but now that their parents are gone, the future has changed dramatically for both women.

Addie had great plans for her life but has been worn down by the pressures of being a caregiver and doesn't know how to live for herself. And Justine's success has come at a price. Her marriage is falling apart despite her best efforts.

Neither woman knows how to start life over but both realize they can and must support each other the way only sisters can. Together they find the strength to accept their failures and overcome their challenges. Happiness is within reach, if only they have the courage to fight for it.

Set in the stunning coastal town of Half Moon Bay, California, Robyn Carr's new novel examines the joys of sisterhood and the importance of embracing change.
---
What do you think about this review?
Comments
No comments posted.

Registered users may leave comments.
Log in or register now!