"A Twisty Ambitious Thriller Where Taking the Wrong Rideshare Leads to Murder"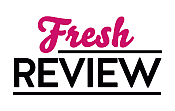 Reviewed by Sandra Martin
Posted August 5, 2022

In ARE YOU SARA?, two women with the same name leave a bar late at night. Each order a rideshare. On the way home, Sara Bhaduri realizes she took the wrong rideshare when she is dropped off in the wealthy part of town. After walking home and encountering the police and a dead body on her doorstep, Sara realizes she narrowly escaped a killer. Was it a random attack? Or was someone targeting Sara and killed the wrong person?

Law student, Sara Bhaduri, struggles to pay her law school tuition while working two jobs. The bar where she works attracts the local undergraduate college students. Her chance meeting with a drunk Sarah Ellis ignites a night ending in confusion and murder. Sara Bhaduri doesn't know what to think of Sarah Ellis's death. From all appearances, Sarah lived a charmed life. She has money, friends, family influence, and plenty of admirers. However, Sarah Ellis was also misunderstood, and she struggled after her boyfriend broke things off. She exasperated her parents and delved into a promiscuous life that led to bad choices.

Sara Bhaduri feels connected to the murdered young woman and worries that she was the real target of a powerful and obsessive man from her past. As we learn more about Sara Bhaduri's past and the things she did to pay for law school and secure a prestigious job after graduation, we realize she is not as nice as we originally thought.

As Sara tries to uncover the truth behind Sarah's murder and deal with the threat that has resurfaced in her own life, she finds herself caught between two worlds where power and ambition supersede good judgment. The story asks the question, who do you want to be in this world?

ARE YOU SARA? Is a twisty thriller with an intriguing premise. Two women got into the wrong rideshares and one ended up dead. The story pulls you in from the start but then takes a detour into a world where the characters' actions and motivations get muddled. Sara Bhaduri starts as an admirable character, but somewhere her integrity gets lost in the story. She is a struggling law student who needs money, but her choices are conflicted and nonsensical at times. She's presented as smart, but her actions prove otherwise. Sarah Ellis is also a hard character to admire. Although the characters are not highly likable, the storyline of Sarah's death does keep readers guessing until the end. Is it someone from Sara Bhaduri's life or someone from Sarah Ellis's life? There are plenty of possible suspects and the writing is good. The pace and plotting of the story keep things hopping until the very end when a surprising villain is revealed.
SUMMARY
Law student Saraswati "Sara" Bhaduri holds down two jobs in order to make her way through school, but it's still a struggle. She's had to do things to pay the bills that most people wouldn't expect from "a nice Indian girl." It seems like an ordinary busy Tuesday night at the local dive bar until her boss demands Sara deal with a drunk girl in the bathroom.
The two become fast friends. Why? Because they both have the same name. And despite their different circumstances, the two connect. When they both order rideshares home, they tumble in the back of the cars and head out into the night.
But when Sara awakes in her rideshare, she finds she's on the wrong side of town—the rich side—and she realizes: she and Sarah took the wrong cars home.
With no money, Sara walks back to her apartment on the shady side of town only to discover police lights flashing and a body crumpled on her doorstep: Sarah.
Was Sarah Ellis or Sara Bhaduri the target? And why would anyone want either of them dead?
In this smart, twisty novel about ambition, wealth, and dangerous longing, the layers are peeled back on two young women desperate to break out of the expectations placed on them, with devastating results.
---
What do you think about this review?
Comments
No comments posted.

Registered users may leave comments.
Log in or register now!