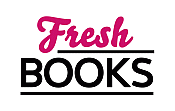 Hot Hot reads in August
"Secrets and danger fill the pages"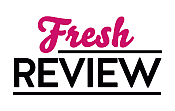 Reviewed by Annetta Sweetko
Posted June 27, 2022

Romance Erotica Sensual | Romance
Seth Mackey is a surveillance expert and right now he is watching Raine Cameron. He thinks he knows all about her, but he is so wrong. Watching her night after night BEHIND CLOSED DOORS, however, makes him wonder if what he thinks he knows is true. Is she his millionaire boss' toy or as innocent as she seems? He has his own reasons for watching Raine. He believes that his boss is responsible for his half-brother's death, and he wants to get to the truth but getting mixed up with Raine could deeply hamper his vengeful plans.

Raine feels as if someone is watching her, but she knows that her plans are not something anyone could see. She has plans on seeking revenge on Victor Lazar too and no one - not even Seth Mackey, who is drop dead gorgeous and leads her into a passion filled whirlwind - will stop her. But sometimes the things you think you know are so far from the truth, and everything she thinks she knows is just that - misinformation and lies.

BEHIND CLOSED DOORS will take your breath away. There is a lot of tension, steamy sex and several mixed messages that seem to come from all around. Seth has the wrong idea about Raine, and she isn't about to tell him as she has reasons of her own to be where she is. There are a few that could be spoilers here which makes reviewing a bit harder to do. Suffice it to say - things get hot and steamy with a bit of anger added into the mix.

At times Raine did not seem to have the right personality for what she was doing. (Read BEHIND CLOSED DOORS to know exactly what and why she is there). She was too sweet and way too emotional at times and Seth - well he was a dark knight who could be a real jerk. Raine was able to pull him out of cold state and readers get to see the real man underneath the ice packed around his heart. Knowing his background did help but sometimes his anger and stupidity got very close to abusive behavior.

Despite that, and because of the mystery and intrigue of all that surrounded this couple and their search for revenge against Lazar, readers will not be able to put this book down.
SUMMARY
He can't stop watching her…

Surveillance expert Seth Mackey is mesmerized by Raine Cameron, the gorgeous blonde he's been monitoring every night on video. She's the latest in the long line of mistresses, kept and discarded by his billionaire boss Victor Lazar, but this one seems different from the others. This one seems…innocent.

Right. Innocence was unlikely, in this hellhole of violence and lies. Victor Lazar had ordered the murder of Seth's half-brother Jesse, and Seth has to know everything Raine knows about it. Tempting and luscious though she was, he senses that she knows more than she's saying, and he couldn't let his laser-focus waver for a single second.

Every move she makes…

Raine knows she's being watched, but she can't lose her nerve. She wants revenge for everything Victor Lazar has taken from her, and she'll stop at nothing to get it. But the brooding and difficult Seth Mackey is a dangerous distraction, arousing longings she never knew she had. Hungers so powerful, they frighten her.

But Raine is sick of being afraid…of Seth, of Lazar, of anything. Surrendering to Seth Mackey's ruthless desires might be dangerous…but she was playing a deadly game, so she damn well better work on her courage.

And the two of them will need all of their courage to face the twisted danger and treachery that's coming for them…
---
What do you think about this review?
Comments
No comments posted.

Registered users may leave comments.
Log in or register now!