"A Beautiful mess"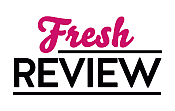 Reviewed by Bharti C
Posted June 25, 2022

THE MESSY LIVES OF BOOK PEOPLE by Phaedra Patrick is all about the lives of a writer, author, and storyteller aka Book People. Writing, storytelling, and bringing new worlds for the reader to imagine and get lost in is a messy job.
Representing this mess are bestselling author Essie Starling and Olivia Green moonlighting as a cleaner whilst harboring dreams of being a writer like her idol Essie. Essie has been a recluse for the past decade living and writing away from the limelight. Olivia has been working as a cleaner and one of her jobs and the favorite one is working part time for Essie.
She is all used to Essie's eccentricities, her way of working, and always happy and excited to be working close to her favorite author who has given her and other readers their much beloved character Georgia Rory. A character from Essie's books who is strong, adventurous, and has a strong fan following. Olivia holds Georgia Rory close to her heart as it has helped her through grief and a lot of other tough times.
It's a dream come true for Olivia when Essie asks her help with writing Georgia's next adventure which will also be the 20th book in the Georgia Rory series. After a brief discussion with Essie about her new responsibilities starting soon, Olivia is excited and looking forward to it. Just when the dream is within her grasp finally, her excitement is washed out soon though. Just a couple of days later, with a start of a new week Olivia realizes that instead of starting her work with Essie she faces a new reality. A new reality where Essie has died and left behind a will stating Olivia to finish the 20th, much awaited and a very late from the original deadline, Georgia Rory book.
As Olivia starts to make sense of Essie's last wish she realizes it's a mammoth task filled with secrets of the author who was a hermit in the last decade of her life. Olivia discovers the mess and secrets of Essie's life and some secrets hit her more closely than others. While her dream is on the way to becoming a reality Olivia faces her personal life taking a hit and creating yet another mess.
Will Olivia forge on to make her dream of writing a reality or give up in the face of secrets, grief and some unrealistic expectations thrown her way? Pick up a copy and lose yourself in the secrets and intriguing mess of Bookish people.
What I liked:
Any story about bringing a book to life, the process, and the effects of it on the author life is always a big draw for me. For it describes the contrasts, the irony, the hard work behind the scenes, a whole story in itself that takes place in bringing the reader a story they will cherish, love or hate or something that changes their lives; a powerful tool indeed.
I liked how layered the story is and how logically it unravels, it makes my organization freak heart happy.
The narration is clear, crisp, and smart. The plot twists and the merging of fact and fiction are gripping.
It's a joy to watch Olivia take charge of her life, and dreams and keep herself on track toward her goal.
A messy life of the characters which I am sure the reader won't mind getting to know and be a part of.
SUMMARY
Mother of two Liv Green barely scrapes by as a maid to make ends meet, often finding escape in a good book while daydreaming of becoming a writer herself. So she can't believe her luck when she lands a job housekeeping for her personal hero, megabestselling author Essie Starling, a mysterious and intimidating recluse. The last thing Liv expected was to be the only person Essie talks to, which leads to a tenuous friendship.

When Essie passes away suddenly, Liv is astonished to learn that her dying wish was for Liv to complete her final novel. But to do so Liv will have to step into Essie's shoes. As Liv begins to write, she uncovers secrets from the past that reveal a surprising connection between the two women—one that will change Liv's own story forever…
---
What do you think about this review?
Comments
No comments posted.

Registered users may leave comments.
Log in or register now!