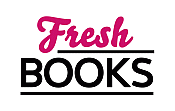 Summer reads begin in June!
"An excellent Women's Fiction novel with a satisfying end!"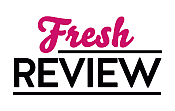 Reviewed by Annie Tegelan
Posted June 17, 2022

Fiction Family Life | Women's Fiction Family Life
THE SECRET LOVE LETTERS OF OLIVIA MORETTI is my first time reading books that can be considered Women's Fiction by Jennifer Probst. I was intrigued by the concept of these three estranged sisters who travel to the Amalfi Coast to learn more about their mother's past.
I found this book to be well-written and easy to follow. I also really enjoyed getting the different points of views from the three women. However, I will say that I definitely had a favorite sister. I won't say which was my favorite, so as not to influence the reader one way or the other. I think that's one of the great things about having so many fabulous female protagonists - you're bound to relate to at least one of them.
Their journey was one that I found fascinating and I enjoyed seeing them become close despite their different personalities. If you're looking for a good Women's Fiction novel with a satisfying end, then I would definitely recommend this one. As a result, I'm looking forward to immersing myself in more novels like this by Jennifer Probst in the future.
SUMMARY

Priscilla, Devon, and Bailey haven't been close in years, but when the sisters are forced to come together to settle their mother's estate, they discover a secret. In an old trunk, they happen upon ownership papers for a house on the Amalfi Coast, along with a love letter to their mother from an anonymous man, promising to meet her in Italy during the summer of her sixty-fifth birthday.

Now they're questioning everything they knew about her history. In order to get answers about the woman they thought they knew, they'll have to go back to where it all started. The sisters embark on a trip to the stunning cliffside village of Positano, Italy, to track down the mysterious ex-lover, and figure out who their mother really was.

As Priscilla, Devon, and Bailey unearth the truth, they also experience the magic of Italy, the power of sisterly love, a little unexpected romance, and newfound hope for the future.
---
What do you think about this review?
Comments
No comments posted.

Registered users may leave comments.
Log in or register now!