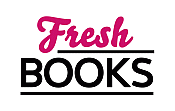 Summer reads begin in June!
"Bringing comfort and joy to those in need - a herd of mini horses"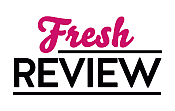 Reviewed by Clare O'Beara
Posted June 17, 2022

Non-Fiction Memoir | Non-Fiction Pet-Lover
Debbie and Jorge Garcia-Bengochea are our guides to their non-profit business, Gentle Carousel Miniature Therapy Horses. We follow them from early days to a warm-hearted organization which visits an estimated 25,000 people a year. While I knew about therapy animals visiting hospitals, I was not familiar with this wonderful occupation for miniature horses. I love this book, which is extremely well written.
MINI HORSE, MIGHTY HOPE doesn't recommend buying miniatures as pets. A chapter is devoted to how several foals were born and trained in the herd, which takes just as much work as a herd of full-sized horses. These character-filled therapy horses go through two years of gradual training to become accustomed to journeys and visits indoors, on many different surfaces and in potentially scary situations.
The subtitle is How a Herd of Miniature Horses Provides Comfort and Healing. Right from the start, with just a few horses and a cheeky donkey, Debbie and Jorge were helping neighbors. An older lady nearby was too ill to come outside but loved watching the little horses from her window. A home visit was requested by a family member, and Debbie had the idea to try bringing one of the calmest horses in to meet the lady. This was such a success that they started to visit hospitals, schools, and especially people who were lonely, sad, or traumatized.
The book could have gone from one sweet story to another, but the authors surprised me by focusing on some different aspect in each new chapter. I was fascinated to learn about the Maremmas, white herding and guarding dogs, which have many hundreds of years of breeding to live among livestock. These dogs arrived after incidents with wild dogs and coyotes, as the tiny horses are comparatively defenseless. Now the pack roams protectively and takes on anything from coyotes to a 'Sasquatch'.
A hurricane season makes for grim reading, as the farm was among the endangered, but creditably Jorge and Debbie thought of their horses' safety and helping others, before repairing their own lives. Another chapter deals with the aftermath of a major tragedy, but more space is given to those volunteering help to bring the mini horses to anyone needing comfort, than to sad details. Other chapters explain the hospital visits, the kids' wards, schools and a home for seniors, where people who used to ride horses decades in the past, are astonished and overjoyed to be visited by horses. I've previously seen photos of these lovely animals but the photos in this book show the wide variety now in the breed, from snow-white elegance to pinto shaggy. I can't recommend MINI HORSE, MIGHTY HOPE by Debbie Garcia-Bengochea and Peggy Frezon highly enough.
SUMMARY
Illness and trauma touch us all. Into the uncertainty and pain trots a herd of tiny horses, bringing a smile, a laugh, a chance to heal.

Mini Horse, Mighty Hope introduces you to Gentle Carousel Miniature Therapy Horses, one of the largest equine therapy programs in the world. You'll experience moments of comfort, hope, healing, and even miracles as you follow these spirited mini horses on visits to children's and veterans' hospitals, victims of natural disasters, survivors of and first responders to mass shootings, and more. Along the way, you'll also get to know the founder of Gentle Carousel as she shares how the love of these marvelous little creatures has helped her navigate her own struggles and challenges.

Perfect for animal lovers, people who enjoy true stories of healing, and anyone who has undergone trials and longs for hope.
---
What do you think about this review?
Comments
No comments posted.

Registered users may leave comments.
Log in or register now!