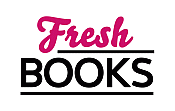 Summer reads begin in June!
"From rustlers and Rangers to elderly cowpokes, these Western stories have it all"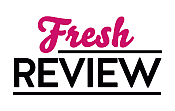 Reviewed by Clare O'Beara
Posted June 17, 2022

Subtitled Stories of the Old West, this handsome collection selects works by the late Elmer Kelton. The sixteen included were written between 1948 and 2008 and show strong, decisive, fallible, doubting, desperate and wretched individuals - male and female. The plight of the superannuated cowpuncher is seldom addressed in Westerns. LAW OF THE LAND provides men old before their time, up close and personal.
If you wished to be a cowboy or cowgirl, maybe you'll read about the elderly camp cook following the cattle drive and think again. Or the man with so little work left in him, and so few places to call home, that he drives a solitary wagon laying poison for prairie animals. Even a stranger riding by is welcome company – unless, of course, he is a wanted man keen to improve his odds of escape. We also get a good look at some lawmen, why they do this work, and the way they are regarded by the populace. Even the desperados have a point of view. While the Native people's view is not always reflected, it's clear the author understood well why they resented the intrusion of settlers and the loss of food animals and territory. In general, the hero in such conflict stories is a man desperate to save a woman from an attack on her small homestead.
Crime is presented in some ingenious forms, and it definitely doesn't always pay. Whether robbing banks or cheating at cards, cattle rustling or threatening harmless elders, the criminal is greedy and bullying, in contrast to those who do a long day's work in the saddle or store. The six-gun was strong, but society is shown as stronger. LAW OF THE LAND will give readers a good idea of why Elmer Kelton (1929 – 2009) was awarded seven Spurs by the Western Writers of America. If you enjoy this exciting, easily readable sampling, you may find yourself working through the forty books from this author. I can easily imagine the stories being read in a bunkhouse before settling to sleep as they are just a nice length and have strong, quickly grasped characters. I had a good time reading LAW OF THE LAND and recommend it to Western lovers and those who aren't sure if they want to try Western novels.
SUMMARY
Sixteen stories, where good meets bad, and everything in between, from the legendary author of the west, Elmer Kelton.

Law of the Land chronicles some of his most exciting and dangerous tales of the old west, collected together for the first time--including the exciting first publication of a never-before published Kelton story, Biscuits for Bandit.
---
What do you think about this review?
Comments
No comments posted.

Registered users may leave comments.
Log in or register now!