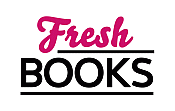 Summer Sizzling Reads in July!
Elmer Kelton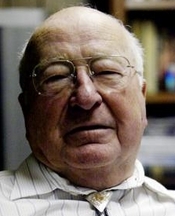 Elmer Kelton was born April 29, 1926, at Horse Camp in Andrews County to Mr. and Mrs. R.W. "Buck" Kelton, and grew up on the McElroy Ranch in Upton and Crane counties. He completed his education at the University of Texas after serving in Europe during World War II. Kelton married Anna Lipp of Ebensee, Austria in 1947 and began a career in agriculture journalism at the San Angelo Standard-Times in 1949. He became editor of the Sheep & Goat Raiser magazine in 1963 and associate editor of Livestock Weekly in 1968, retiring in 1990. Kelton maintained a parallel career as a freelance writer, beginning with short stories in the post-war pulp magazine trade, progressing to novels, non-fiction books and countless magazine articles. In all, he wrote more than 40 books, including "The Time it Never Rained," "The Wolf and the Buffalo," "The Day the Cowboys Quit," and "The Good Old Boys," which became a Turner Network movie directed by and starring Tommy Lee Jones. Kelton was named the number-one Western writer of all time by the Western Writers of America. The WWA voted him seven Spur awards for best Western novel of the year and the career Saddleman Award, and he received four Western Heritage Wrangler awards from the National Cowboy Hall of Fame. Mr. Kelton died in 2009.
Log In to see more information about Elmer Kelton
Log in or register now!
Series
Books:
Law of the Land, November 2021
Hardcover / e-Book
Buffalo Wagons and Cloudy in the West, October 2021
Mass Market Paperback / e-Book
The Cowboy Way, September 2021
Mass Market Paperback / e-Book
The Cowboy Way, May 2021
Trade Size / e-Book
Hard Ride, December 2018
Hardcover / e-Book
Stand Proud and Eyes of the Hawk, September 2018
Paperback
Jericho's Road, July 2009
Texas Rangers
Mass Market Paperback (reprint)
Many A River, April 2009
Mass Market Paperback
The Rebels, November 2008
Paperback
Texas Sunrise, November 2008
Hardcover
Pecos Crossing, June 2008
Mass Market Paperback
The Smiling Country, April 2008
Hewey Calloway
Mass Market Paperback
The Buckskin Line, March 2008
Texas Rangers
Mass Market Paperback
Stand Proud, March 2008
Mass Market Paperback
The Day The Cowboys Quit, February 2008
Mass Market Paperback
Eyes Of The Hawk, February 2008
Mass Market Paperback
The Raiders, August 2007
Sons Of Texas
Mass Market Paperback
Lost Trails, May 2007
Paperback
Ranger's Trail and Texas Vendetta, April 2007
Paperback / e-Book (reprint)
Barbed Wire, April 2007
Mass Market Paperback
Six Bits A Day, October 2006
Hewey Calloway
Mass Market Paperback
Sons Of Texas, June 2006
Sons Of Texas Trilogy 1
Mass Market Paperback
Texas Vendetta, February 2005
Texas Rangers #5
Mass Market Paperback
Llano River, September 2004
Mass Market Paperback
Shadow Of A Star, February 2004
Mass Market Paperback
Bowie's Mine, April 2003
Buckalew Family
Mass Market Paperback
The Way Of The Coyote, November 2002
Texas Rangers
Mass Market Paperback
Hanging Judge, June 2002
Mass Market Paperback / e-Book
Joe Pepper, May 2002
Tales Of Texas
Mass Market Paperback
Badger Boy, January 2002
Texas Rangers
Mass Market Paperback
Captain's Rangers, August 1999
Texas Rangers
Mass Market Paperback
The Time It Never Rained, May 1999
Mass Market Paperback
The Good Old Boys, April 1999
Mass Market Paperback
Texas Rifles, January 1998
Mass Market Paperback
Hot Iron, January 1998
Mass Market Paperback
Buffalo Wagons, November 1997
Mass Market Paperback
The Pumpkin Rollers, April 1997
Mass Market Paperback