"A Non-Stop Thrilling Treasure Hunting Trip Filled With Intrigue & Romance"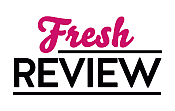 Reviewed by Sandra Martin
Posted June 17, 2022

Filled with high-stakes action and thrills, THE LAST MILE will take you on a whirlwind treasure hunting trip full of intrigue and romance. The danger is real for Gage and Abby and, if The Devil's Gold is found, the hardest part will be holding onto it and making it back home without broken bones or hearts.
Abigail Holland is attacked in her recently inherited home. She knows what the intruders are seeking. Abigail's missing and presumed dead grandfather, King Farrell, left her a map showing the location of a treasure of gold. Abby's intent on finding The Devil's Gold, but she knows she'll need help. She seeks out the services of famous treasure hunter Gage Logan. Gage is reluctant to take on the job and allow Abby to join the expedition. A woman died on his last adventure and Gage blames himself. Abby refuses to be left out and before long, they are heading to the Superstition Mountains to find the gold. But Abby and Gage are not the only ones seeking the treasure. There are others who want to find the fortune for themselves. Some are known to Abby, such as museum curators and family members, and others are unknown such as the Mexican government and cartels. As Abby and Gage battle brutal weather, kidnapping attempts, snakes, and dangerous extractions, will they survive the ordeal and keep their passionate romance still burning after the mission ends?

THE LAST MILE is non-stop action filled with interesting and entertaining characters. It takes us from Arizona to Mexico where the Mexican government and cartels are following Abby and Gage's every move. There is high peril even after the gold is found. Will they make it back to the states alive? Or will someone steal the gold at the last minute? With several nefarious villains coming after them, Abby and Gage enlist the help of others including Gage's special forces brother Edge, expedition guide Mateo Morales, and ten-year-old Carlos. There are a few twists and turns thrown in to keep the momentum going and the ending provides one last dangerous situation and heroic rescue to wrap everything up. The only negative is Gage can come off a little too proprietorial over Abby, but this did not detract from the overall entertaining aspects of the novel.
SUMMARY
Channeling Indiana Jones, New York Times bestselling author Kat Martin pairs a woman in search of her family's truth with a hard-hitting professional treasure hunter for the second Blood Ties romantic thriller. As an unknown assailant stalks them across the treacherous Superstition Mountains in Arizona, they race to follow their treasure map's directions to a hidden trove of gold.

"The plot's heart-stopping twists will keep readers breathless until the final page." – Publishers Weekly

When Abigail Holland awakes to the sound of a nighttime intruder in her rambling Denver Victorian, she knows exactly what the black shrouded figure is after—the map she recently inherited from her grandfather. Whoever he is, the man who grapples with her, then escapes, is willing to kill for the location of a treasure King Farrell hunted for more than ten years. The Devil's Gold has claimed hundreds of lives, and it was her grandfather's obsession.

With a killer pursuing her and her own family not to be trusted, Abby decides to take up the search herself. But she'll need help to do it, and there's no one better than renowned explorer and treasure hunter Gage Logan. Despite the instant chemistry between them, Gage is reluctant. Innocent people have been hurt on his watch before. But when Abby shows him a genuine gold ingot she found with the map, his curiosity is piqued. Before long they're heading into the flash floods and brutal winds of the Superstition Mountains, straight into a passionate entanglement—and the dark heart of danger.
Excerpt
The Last Mile
Excerpt 1
Heart pounding, Abby raced for the nearest neighbor and started furiously pounding on the door. It took a while for the lock to turn and the door to swing open. Elderly Mr. Godwin appeared in his bathrobe, his gray hair sticking straight up, his eyes groggy with sleep.
Abby darted into the house. "Close the door, Mr. Godwin! Hurry! And lock it!"
The old man swiftly closed the door, his watery blue eyes wide. "Abigail, what's happened? Are you okay? What's going on?"
Abby's hand went to the bruises forming around her throat. "A man broke...broke into my house. He tried...tried to kill me." She sucked in a deep breath of air. "I-I need to call the police."
"Please have a seat, Ms. Holland." World renown explorer, Gage Logan, was incredibly handsome, with dark brown hair long enough to brush his collar, and a solid jaw roughened by the faint shadow of an afternoon beard. His eyes, an amazing shade of blue against his darkly suntanned skin, carried a fierce gleam of intelligence.
"Thank you for seeing me," Abby said to the big man standing in front of her. She took a seat across from him as he returned to his desk.
Internationally famous explorer, Gage Logan, was thirty-five years old, born on a ranch west of Denver, but left for college when he was nineteen to travel the world.
He rested an elbow on the desk, his shirt sleeves rolled up over muscular forearms. "I understand you have a proposition for me."
Her mind went straight to the bedroom. The man had sex appeal and plenty of it. Add to that, she had been following his exploits ever since her grandfather had mentioned him several years back and had begun to imagine him as having almost super human abilities.
Abby smiled. "A proposition, yes. I want you to help me find a treasure. That's what you do, right? You find all sorts of missing things, historical artifacts, sunken ships, missing airplanes."
"My partner and I tend to specialize, but basically, yes, that's what we do."
"I want you to help me find my grandfather's treasure."
Logan leaned back in his chair. "That was in the message you left on my phone. Interesting, but not very informative. What sort of treasure are you looking for?"
Abby's smile widened. "Gold, Mr. Logan, at least two hundred million dollars' worth."
Logan's expression didn't change, the gigantic sum clearly not impressing him. "I assume you have some reason to believe you know where to find it, or at least have some clue as to where it's supposed to be located."
"I have a map, Mr. Logan. It was willed to me when my grandfather died. In the past few months, I've been making preparations to find it, but I need your help."
"It's just Gage, and you realize most treasure maps are fake, even the old ones."
"Not this one. My grandfather was an explorer, much like you. His name is King Farrell. I believe you may have heard of him."
Logan's intense blue eyes sharpened. "King Farrell was your grandfather?"
"That's right, my mother's father. His travels kept him away a lot, but whenever he was home, we spent as much time together as possible. King died three months ago." Abby blocked a fresh surge of emotion. "He left the map to me in his will, along with the house he owned here in Denver."
"Go on."
"Receiving his bequest gave me a choice. I could keep the house and forget the treasure. Or sell the house and use the money to finance an expedition. I sold the house."
One of his dark brown eyebrows inched up. "You're that sure the map he left you is real?"
"I know what people say about him. That all those years of searching for the Devil's Gold drove him over the edge. They said he never produced any real evidence the treasure existed. They called it King's Folly. They said he was a fool. But my grandfather was no fool."
Gage leaned back in his chair, steepling his fingers. "So you're completely certain it's real."
"I was fairly sure when I found out he'd left it to me in his will. After someone tried to kill me for it, I'm entirely certain."
Gage Logan watched Abigail Holland walk out of his office. She was an interesting mix of naivety and determination, pretty, with a high forehead beneath a fringe of bangs, and a figure with just the right amount of curves. The most glorious red-gold hair he had ever seen hung in a single loose braid down her back.
Gage felt a twinge of attraction he didn't want to feel. He thought of King Farrell and didn't like the idea that someone wanted the map she'd inherited badly enough to break into her home and attack her. She'd moved out, she told him, and was taking precautions.
Gage just hoped it would be enough.
---
What do you think about this review?
Comments
No comments posted.

Registered users may leave comments.
Log in or register now!