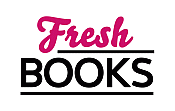 Summer reads begin in June!
"Shapeshifters must defeat a soul reaper wielding a lethal fae artifact"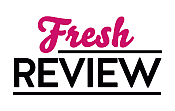 Reviewed by Make Kay
Posted June 17, 2022

Romance Paranormal | Fantasy Urban
It's a toss-up whether the Mercy Thompson series or the Alpha and Omega series by Patricia Briggs is my very favorite series in the author's world. SOUL TAKEN is book thirteen in the scrumptious Mercy Thompson series, a fantastical world of werewolves, vampires, and fae. Briggs keeps this paranormal world both familiar yet delightfully fresh, populated with engrossing characters that I both love as well as love to hate.
Mercy Thompson is my favorite kind of heroine. She's mouthy and inadvertently funny. She's full of more courage than is good for her. And she's incredibly loyal- she will show up for her mate, her werewolf pack, and her friends with astonishing results. Mercy's husband, Adam, is the Alpha of the Tri-Cities pack. Adam is a kick-butt hero as well, and I love the core of strength and love that he shows those around him. Stalwart Adam and plucky Mercy, with their pack at the back and surrounded by friends and allies, are still fighting to defend the territory they recently and unexpectedly claimed as their own.
And boy howdy, are there still threats to their territory! Their enemies are pretty tricksy, and it's so entertaining to watch the machinations of those who plot against Mercy and her coterie. Wulfe, an uber-creepy vampire living in the Tri-Cities seethe, has gone missing. Mercy and her pack are smeared with the accusation of doing away with him, so they must locate him to protect the wolves' reputation. But while trying to track down Wulfe, they are confronted with a series of supernatural killings from a soul reaper using a fae artifact, and then of course things get very complicated!
Briggs excels at weaving complex tales with many layers of supernatural history and danger, and SOUL TAKEN enjoys a complicated plot with plenty of action and intrigue. Mercy manages to get herself further into supernatural danger in every book, yet pulls herself and her friends and family out of harm's way with her magical capabilities in the nick of time. SOUL TAKEN is a lively paranormal read with a complex and engrossing plot and oodles of mystical verve to delight the reader.
SUMMARY
Mercy Thompson, car mechanic and shapeshifter, must face her greatest fears in this chilling entry in the #1 New York Times bestselling series.
The vampire Wulfe is missing. Since he's deadly, possibly insane, and his current idea of "fun" is stalking Mercy, some may see it as no great loss. But when he disappears, the Tri-Cities pack is blamed. The mistress of the vampire seethe informs Mercy that the pack must produce Wulfe to prove their innocence, or the loose alliance between the local vampires and werewolves is over.

So Mercy goes out to find her stalker—and discovers more than just Wulfe have disappeared. Someone is taking people from locked rooms, from the aisles of stores, and even from crowded parties. And these are not just ordinary people but supernatural beings. Until Wulfe vanished, all of them were powerless loners, many of whom quietly moved to the Tri-Cities in the hope that the safety promised by Mercy and Adam's pack would extend to them as well.

Who is taking them? As Mercy investigates, she learns of the legend of the Harvester, who travels by less-trodden paths and reaps the souls that are ripe with a great black scythe. . . .
---
What do you think about this review?
Comments
No comments posted.

Registered users may leave comments.
Log in or register now!