"Love After Death? It's complicated"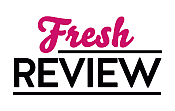 Reviewed by S. Lyn Collins
Posted June 14, 2022

Romance Suspense | Romance Paranormal
Maureen A. Miller's newest romantic thriller, PIPER'S PURGATORY, introduces us to the main character as she wakes up on her front stoop in a rose-colored world where she seems to be invisible. The only other person she can talk to and touch is Russ. Are they dead, in purgatory, is something after them, do they need to solve a puzzle to move on?
Piper and Russ attempt to remember what happened to them and answer these questions as their attraction to each other grows. I felt the characters were flat and especially didn't like Piper or the ultimate who done it resolution. The premise is interesting, I would be interested in seeing more from this universe.
SUMMARY

The last thing Piper Malko ever expected was to have her life snatched away so early. When she wakes up on the front steps of her brownstone to a rose-colored facsimile of her world, she is forced to come to grips with her demise. Why is she still trapped on her street, though? Was there a debate as to her final destination? Any attempt to ask the gauzy pedestrians passing by goes unheard. No one notices her. Until she sees him—over six feet of well-defined humanity staring back at her from across the street.

Russell Hughes is dead. He can remember the impact of the car. But there was no bright light. No portal to the beyond. Instead, everything around him is pink. Except for her. The attractive woman across the street.

Together, Piper and Russ try to piece together the crime that killed two strangers on the same road. If they can find their killer, then maybe they can escape this rosy limbo.

But will leaving purgatory tear them apart…just as they're falling in love?
Excerpt
"So, trusting you—" Piper's voice broke through. "—was not a given. I don't care what world we're in. I don't care that you're the only person here. I am independent. A loner. And I could easily remain that way in this rosy paradise." She flailed her hand. "I don't need you." Her eyes flashed. "I want you."
A vortex of memories whirled inside Russ's mind. School hand-holding. Girlfriends. His failed relationship with his fiancé. Unfulfilling rebounds. Those recollections faded—replaced with new ones.
Piper. In his arms. Sleeping on a sagging couch.
Piper. On his lap. Holding her head as he tried to soothe her pain.
Piper. Sleeping on a pillow beside him.
Love you—
Piper.
In black lace.
"I was just about to make love to you."
Air dragged in across her lower lip, making it quiver.
"But you heard tires. You hear the past. Making love to me is the future." Long lashes lowered as she added, "I hope."
Those last words tugged at the corners of his lips.
"I hope so too. I'm hoping for the near future."
Piper looked up and grinned. "Real near future."
"I'm standing here with no shirt on."
"That amps up the timeline for sure."
Past be damned.
The future be untold.
In this rose-colored limbo—only they existed. They were the rulers of this world. The deciders of this fate.
"You don't have to be a loner, Piper. You don't have to be alone." His hands slid into her hair and he urged her head back so that he could kiss her. Slow. Long. Forever. "Because I want you too."
---
What do you think about this review?
Comments
No comments posted.

Registered users may leave comments.
Log in or register now!