"Get ready for an immortal with no fangs, a non-mortal with wings, and the monster out to get them."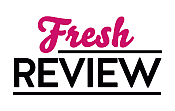 Reviewed by Rosie Bindra
Posted June 14, 2022

It was bad enough that Stephanie McGill was turned into a blood drinking immortal against her will as a teenager by a no-fanger, which means she has to drink her blood from a glass because she doesn't have any fangs. Not having the ability to tune out people's thoughts who are around her made her life even worse. Living out in the middle of no where has helped, but even then Stephanie's mind has known little peace. So when the voices suddenly turn off, Stephanie doesn't know whether to be elated or scared. Is this a miracle, or is she starting down the road to becoming a dangerous rogue?
Thorne Salter is the result of horrific genetic experiments that left him with wings. Hoping to have surgery to get them removed so he can blend in with the rest of the world, Thorne temporarily takes up residence as Stephanie's neighbour while waiting for his doctors to figure out the complications of removing his wings. Thankfully Stephanie can't hear his thoughts and they begin to slowly build a relationship as they dance around each other. But a diabolical enemy is hunting Stephanie, the same monster that created Thorne; his father.
IMMORTAL RISING is the story readers have been asking for since Stephanie was first introduced to us in The Immortal Hunter. I love the approach Lynsay Sands took to their story. Since Stephanie has a hard time being out and about in the world and Throne has to hide because of his wings, we get to spend a lot of time with just them in their little safe haven, getting to know each other. The character development is top-notch and you want so badly for them to have a happy ending after everything they've been through. Sands does a great job of weaving suspense into the story without leaving Stephanie's house. Fans of Stephanie and Thorne are going to love this entry into the Argeneau series. As usual, we get to catch up with some favorite characters and have plenty of laughs along the way. IMMORTAL RISING does an incredible job of bringing together two of readers' favorite characters and it is bound to be a much repeated read for many, many fans.
SUMMARY
The Argeneaus are back! Filled with love, passion, and adventure, New York Times bestselling author Lynsay Sands returns with another sexy romance about everyone's favorite immortals.
Stephanie McGill was attacked and turned when she was just a teenager. Worse, her abilities are unlike any other immortal. Now 13 years later, with the help of her adopted Argeneau family, Steph has carved out a new – if not lonely – life for herself. Until a new neighbor arrives…
Thorne is also one-of-a-kind. The result of a genetic experiment, he's not an immortal, but he's not mortal either. He's looking for a place to hide, to get some peace and quiet so he can figure things out, and Stephanie's sanctuary is perfect. In fact, Stephanie is perfect. For the first time, Thorne is free to be himself and he's falling for her.
But if they're going to have a future together, they'll first need to deal with their past…because the mad scientist who created Thorne is now after Stephanie.
---
What do you think about this review?
Comments
No comments posted.

Registered users may leave comments.
Log in or register now!