"Yummy brain candy with a paranormal bite, and great characters!"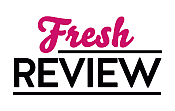 Reviewed by Miranda Owen
Posted May 29, 2022

Romance Erotica Sensual | Romance Paranormal
HIS ROCK HARD RHYTHM is the first book in the Axebender Orcs series by Flora Dare and Josie Kell. I loved this book! This is fun and sexy all the way. Alexis Traves is a witch and former tour manager for a boy band. At the start of this book, she gets the news that she's promoted to being the tour manager for Orc Rock band Axebender. Her assistant and BFF Shawna comes along for the ride. Because she has always been sensitive about her witchy abilities, she is determined to be strictly professional and by-the-book on this job. This presents a problem when introduced to lead singer, and orc hottie, Mace. The attraction is reciprocated, but Mace has his own issues.
Every character in this story is realistically flawed even though they are supernaturally amazing. Mace was worked over before being dumped by his shallow fame-hungry ex. Alexis also had a few exes who left her questioning her judgement in relationships. Of the two, Alexis' hang-ups play the biggest part in this romance almost stopping before it starts. I really like Mace. He's been done dirty in the past, but I think he has a little more self-awareness than Alexis, and he shows a sensitive and thoughtful side rather than just acting like the stereotypical self-absorbed and cocky rock star. There are several moments in the burgeoning relationship when Mace could have blown up and done something impulsive and self-destructive, but he doesn't really do much to mess things up other than actually mess up a hotel room while inebriated. I love the flirting and sexy banter. There is a healthy dose of humor packed in along with the sexy times and emotional drama.
HIS ROCK HARD RHYTHM is yummy brain candy with a paranormal bite, and great characters. This will appeal to fans of rock star romance, paranormal romance, or any romance reader who enjoys a fun read. The supporting characters in HIS ROCK HARD RHYTHM are interesting, and make me wonder about their innermost thoughts and personal lives. Freya seems like a good friend, and you can't help but root for her, since she seems so supportive of her friends. It's obvious at the end of this book that Shawna's story is next, and I can't wait!
SUMMARY
Alexis's middling witch powers? A grave disappointment to her parents.
The years of hard work? About to pay off!
Her gig of a lifetime? Managing one of the biggest orc rock bands in the world, Axebender.
The fly in the potion? The lead singer, Mace.
Their first meeting? He mistakes her for a groupie.
Now? It's showtime and Alexis has to prove she's not afraid of a pair of wicked tusks or deep green, totally lickable muscles that go on for days.
---
What do you think about this review?
Comments
No comments posted.

Registered users may leave comments.
Log in or register now!