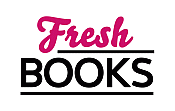 Spring for these books in March
"A moving story about two steadfast lovers and a triumphant tale of female friendship and empowerment"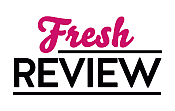 Reviewed by Miranda Owen
Posted May 28, 2022

WHILE THE WOLF'S AWAY is the third book in Terry Spear's White Wolf series. This story starts with a hero and heroine who are not strangers to each other. Arctic wolf shifters David Davis and Elizabeth Simpson first met and became attracted to each other when David was first turned into a wolf. She heroically helped him escape from her brutish pack. The early part of their relationship was while riding an adrenaline high and finding stolen moments. This is about what happens after. Elizabeth and David are in the same place, surrounded by friends and well-wishers, and they must see if they still have that same spark, and if can maintain a relationship and have their feelings grow while going about their everyday lives.
This book is told from multiple perspectives – Elizabeth, David, and Elizabeth's former pack leader as he tries to hunt her down. There is still that element of danger, because the good guys don't know where the bad guys are, or what their specific plans are to get Elizabeth and her friend Sheri – but it's on the periphery for the bulk of the story. For me, much of the story is focused on the primary romance, and on Elizabeth and Sheri building up their self-esteem and reconfiguring their lives to fit a new and more positive reality. David is a realistically flawed and likable hero. He's strong, smart, and adores Elizabeth, but he admits to a nagging insecurity because she's a royal shifter and he's not. It's something he must work through on his own, even though he gets support from Elizabeth. If anything, he's more frustrated that it still bothers him. The romance and bond between this couple gets stronger as they get to know each other better.
WHILE THE WOLF'S AWAY is a moving story about two steadfast lovers, as well as a triumphant tale of female friendship and empowerment. I loved the side story involving Elizabeth's friend Sheri. This was a great bit of storytelling involving female friendships. Sheri had always been looked at as a follower who was pushed around by her idiot boyfriend. Sensing Elizabeth's impending defection, Sheri jumps at the chance to do the same and build a different kind of life for herself. In WHILE THE WOLF'S AWAY, she gets the safe space and emotional support she needs from old friends and new, but she ultimately stands up for herself when it matters most. I look forward to Terry Spear's next book.
SUMMARY
David Davis and his fellow Arctic wolves are seeking a new life in the wilds of Minnesota, away from the controlling pack leader who exploited them. Elizabeth Simpson helped David escape, but the pack leader won't let her go. It'll take everything David and Elizabeth have to get out and make a new home...together.
---
What do you think about this review?
Comments
No comments posted.

Registered users may leave comments.
Log in or register now!