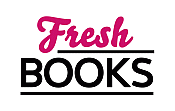 Hot Hot reads in August
"Hotel Magnifique lives up to its name. What a spectacular read!"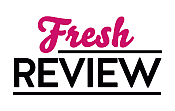 Reviewed by Angie Elle
Posted May 26, 2022

Young Adult Fantasy | Thriller Paranormal - Supernatural
In Emily J. Taylor's YA fantasy debut, HOTEL MAGNIFIQUE, Jani will do anything to get herself and her sister, Zosa back to the home they came from. In seeking a better life, the girls traveled to Durc, with Jani leading them, thinking her younger sister will be able to make a living as a singer. But life has not turned out the way Jani planned, and when Hotel Magnifique comes to town, Jani sees a way out of Durc. But all is not as it seems.
Jani's character drew me in right away. I loved that she was so dedicated to Zosa. She desperately wanted what was best for her, going so far as to put herself in the role of servant so her sister could shine as the talented singer she's always been. But when they finally get to Hotel Magnifique, Jani can't see her sister at all. And after interacting with the other staff and their odd behavior, she grows concerned with their circumstances, wondering if this really what's best. There were a lot of secondary characters in this one, and I never knew who I could trust and who I couldn't. I loved learning about how they ended up where they were in the hotel, as each one of them had a back story that was revealed. And with a mercurial love interest, the stakes for Jani grew even higher. The pacing of this book was fantastic. I was always wanting to read 'just one more page,' and every chapter left me wanting more.
This book is compared to Caraval by Stephanie Garber, and I would go as far to say that it was 'heavily inspired.' This is either going to work for you, or it's going to be too similar. For me, I thought this book was amazing. I loved the descriptions of the towns and clothes and people. It was so rich with details, and it made the world seem so alive. I also loved that we not only got to see Jani's character grow, but we also get to see Zosa come into her own. HOTEL MAGNIFIQUE swept me off my feet from the very beginning, and it's a story I can see myself rereading over and over again!
Narration: This story was narrated by Suzy Jackson and Simon Hedger, and I thought they each did a fantastic job. They captured the spirit of the story and the essences of the characters. It was really Suzy Jackson who shined, though. Her narration style and voice reminded me of audiobook fan-favorite Rebecca Soler, and I'm excited to see what she has coming next!
SUMMARY
All her life, Jani has dreamed of Elsewhere. Just barely scraping by with her job at a tannery, she's resigned to a dreary life in the port town of Durc, caring for her younger sister Zosa. That is, until the Hotel Magnifique comes to town.

The hotel is legendary not only for its whimsical enchantments, but also for its ability to travel—appearing in a different destination every morning. While Jani and Zosa can't afford the exorbitant costs of a guest's stay, they can interview to join the staff, and are soon whisked away on the greatest adventure of their lives. But once inside, Jani quickly discovers their contracts are unbreakable and that beneath the marvelous glamour, the hotel is hiding dangerous secrets.

With the vexingly handsome doorman Bel as her only ally, Jani embarks on a mission to unravel the mystery of the magic at the heart of the hotel and free Zosa—and the other staff—from the cruelty of the ruthless maître d'hôtel. To succeed, she'll have to risk everything she loves, but failure would mean a fate far worse than never returning home.
---
What do you think about this review?
Comments
No comments posted.

Registered users may leave comments.
Log in or register now!