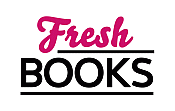 Summer reads begin in June!
"The Perfect Mystery to Kickstart Your Summer Reading!"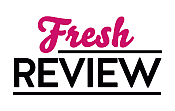 Reviewed by Alison Ellis
Posted May 23, 2022

Mystery Book Lover | Mystery Cozy
Callie Padget has landed back in her hometown on the Outer Banks, more specifically Cattail Island. For some going home again is a heartwarming adventure, for Callie, it's heartbreaking. She was recently laid off from her job as a reporter and coming home was her only option. Securing a job at the local bookstore, where her mother used to work, Callie decides to make the best of it and reconnect with her uncle and childhood friends. Especially Eva Meeks of Meeks Hardware. Eva recently received some grim medical news, but in the face of tragedy, her love of treasure hunts has given her a new reason to live.
Until she is found at the bottom of the lighthouse. The same lighthouse Callie's mother jumped from decades ago. The town is convinced there is a curse surrounding the lighthouse, but Callie isn't so sure. She just can't see Eva ending her own life and leaving her daughter in such a harrowing way. The new lighthouse keeper is acting strange, and Callie is convinced she is hiding something. Everyone seems to be hiding something. Using her investigative reporter instincts, Callie starts to unearth some of Cattail Island's biggest secrets, and someone wants those secrets to stay buried, even if it means Callie gets buried with them.
What a thrilling introduction to a new series by Alicia Bessette! SMILE BEACH MURDER is the first book in the new Outer Banks Bookshop Mystery series, and it packs a wallop of mystery and intrigue. Callie is an impressive protagonist. Her life is one of tragedy and determination, which I think a lot of us can relate to. The varied cast of characters was brilliantly introduced, some more lovable than others, but all equally entertaining. The main plotline surrounding Eva's death would have been enough to keep me glued to the pages, but the added subplots, including a treasure hunt, made this book impossible to put down. From really getting to know what makes Callie tick, to a possible love interest, and another murder seemingly unrelated to Eva's, it all comes together with an ending that will leave you on the edge of your seat.
SMILE BEACH MURDER is the perfect mystery to get lost in to kick off your summer reading list.
SUMMARY
When Callie is laid off from her reporting job, she returns to her hometown of Cattail Island and lands a gig at the local bookstore—the same one where she found comfort after her mother died.

In fact, the anniversary of her mother's infamous death is approaching. Years ago, Teri Padget tumbled from the top of the lighthouse. As islanders are once again gossiping about the tragedy, devastating news strikes: the lighthouse has claimed another victim. Eva Meeks, of Meeks Hardware.

The police are calling it suicide, but Callie does not believe Eva jumped any more than she believes her mother did—especially because Callie knows that before her death, Eva had dug up a long-forgotten treasure hunt that could have put a target on Eva's back.

In Callie's search for answers, she enlists the help of some beloved books and several new friends, including the handsome local martial arts instructor, Toby Dodge. But when another death rocks Cattail Island, Callie must face her fears alone. As she earns enemies in pursuit of the truth, Callie knows she will either uncover the killer or become a victim herself.
---
What do you think about this review?
Comments
No comments posted.

Registered users may leave comments.
Log in or register now!