"life is filled with so many choices"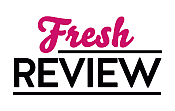 Reviewed by Sandra Wurman
Posted January 25, 2023

Romance Small Town | Romance Military
SWEET HOME ALASKA by Jennifer Snow is a story about choices. Some choices are made after planning and deliberating for the future, while others made due to circumstances rather than by original intention. In the end, all choices have ramifications and hopefully they lead to a fulfilling life. In SWEET HOME ALASKA Skylar returns to Port Serenity, her hometown, to take on the job assigned to her as a graduate of the coast guard. Not the assignment she had hoped for, but it has the advantage of giving her some time with her father and seeing some old friends. One friend she is planning on avoiding is her ex-boyfriend, Rex. There is lots of history there and it's a break that Skylar did not anticipate.
Rex and Skylar had shared more than affection and had the same goal and plans - coastguard school, then travel the world. In their hometown, they each represented one of the town's feuding families. As teens they had worked diligently hiding their friendship. Once they had become more than just friends, that made hiding it more challenging, but they persevered. Skylar eventually went forward to achieve her goals. Rex did not. Rex abruptly broke up with Skylar. He stayed at Port Serenity while Skylar followed through and became a coastguard captain.
The story picks up after six years of separation. Somehow their feelings toward each other had not changed but there was the matter of trust. Skylar didn't trust her feelings. They had led her to a heartbreaking separation. To this day she has no idea why.
Jennifer Snow does a great job creating an atmosphere of closeness in a small tourist town. These folk depend on their community. That's what makes it a challenge to leave, but for some it is an incentive. These characters come to life before our eyes and soon you start taking sides. However, the goal for Jennifer Snow in SWEET HOME ALASKA is to illustrate how forces beyond our control often change our lives and plans. It's how you respond to those forces that construct your future. The give and take between the two lead characters Rex and Skylar reenforce the sadness of the plans that were abandoned. Yet Jennifer Snow manages to keep an optimistic eye on how this rather hopeless challenge can be met and conquered. Love conquers all but sometimes it needs a little intervention.
SUMMARY
"Never too late to join the growing ranks of Jennifer Snow fans."—Fresh Fiction

When old feelings resurface, will the truth bring them back together?

Skylar Beaumont never wanted to return to Alaska. Still, when duty calls, she can't refuse. And, as a third-generation "Coastie" and the only female captain in the local coast guard, she has too much to prove. Being stationed in her hometown of Port Serenity isn't ideal—but she'll tough it out until her transfer goes through and she can move on to warmer waters. That's the plan, at least, until she crashes into Dex Wakefield. Again.

Shocked to see his secret high school sweetheart after all this time, Dex can't help but wonder if he should finally come clean. Skylar deserves to know the real reason why he abandoned the dream they'd shared—and broke her heart. But this small tourist town is home to one big grudge where their families are concerned… And leaving the past behind might be the only way Dex and Skylar will finally realize that their first love deserves a sweet second chance.

Bonus Novella

In Jennifer Snow's Love on the Coast, Rachel Hempshaw embarks on a themed cruise, aiming to dispel yet another local legend. But when her ship is caught up in a coast guard operation, one sexy officer makes it his mission to prove the existence of something that Rachel no longer believes in—real love.
---
What do you think about this review?
Comments
No comments posted.

Registered users may leave comments.
Log in or register now!