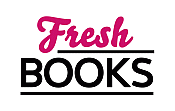 Summer Sizzling Reads in July!
"A must-read for YA fans!"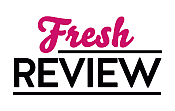 Reviewed by Miranda Owen
Posted May 15, 2022

THIS MAY END BADLY is a standalone YA novel by Samantha Markum. This book has an escalating prank war. Normally I don't care for stories with prank wars in them, but THIS MAY END BADLY has everything else I love about YA fiction. It has an unexpected romance, complex characters, and the main characters evolve and figure out what's really worth fighting for. Of course, I really love fake romances that turn real, and that's initially what drew me to this story.
Doe Saltpeter is somebody whose world got upended when her parents divorced. Weston, her friends, and this war with Winfield Academy are things she can count on. With her nemesis Three, Doe has someone to direct her misplaced anger at. I love this story because it highlights how much teenagers often struggle with what they know versus what they think they know. People you thought you were so sure of, turn out to be completely different than how you always thought of them. Mentors and authority figures you thought of as having all the answers turn out to be fallible, and occasionally jerks. Perhaps the most jarring of all, is when you realize that you're not as sure of yourself as you thought you were. Doe is a realistically flawed protagonist. She has unresolved emotional issues because of her parents' divorce, and she acts out at times. For me, she's flawed but not a jerk. As the story progresses, she's constantly confronted with the ways what she has always believed might not be totally correct. It's a hard pill to swallow. One thing I dislike about YA novels with a somewhat misguided female protagonist, is that I feel like the supporting characters are usually too hard on her and there is no accountability for those other characters. Thankfully that's not the case with this story, and author Samantha Markum has those characters cop to their mistakes as well as the main character. This is important for me.
From the very beginning, it is understood that Three is Doe's enemy. She's designated him as such because he goes to Winfield Academy and is, in her mind, the epitome of a privileged and arrogant young man and sorely in need of being taken down a peg or two. Gabriel Wellborn aka Wells is Three's bookish yet uber hot cousin. In kind of a convoluted way, Doe and Wells begin fake dating to get under Three's skin. I loved it! The banter between Doe and Wells is fab and the chemistry works. It's all very age-appropriate but charming, messy, and steamy all at the same time. Wells turns out to have his own family baggage as well.
THIS MAY END BADLY is a must-read for YA fans. It has it all – depth, complex characters, great dialogue, and a dreamy romance. I especially appreciate how there is a happy-for-now ending without making it too saccharine or fake. I look forward to reading more from Samantha Markham.
SUMMARY
Pranking mastermind Doe and her motley band of Weston girls are determined to win the century-long war against Winfield Academy before the clock ticks down on their senior year. But when their headmistress announces that The Weston School will merge with its rival the following year, their longtime feud spirals into chaos.

To protect the school that has been her safe haven since her parents' divorce, Doe puts together a plan to prove once and for all that Winfield boys and Weston girls just don't mix, starting with a direct hit at Three, Winfield's boy king and her nemesis. In a desperate move to win, Doe strikes a bargain with Three's cousin, Wells: If he fake dates her to get under Three's skin, she'll help him get back his rightful family heirloom from Three.

As the pranks escalate, so do her feelings for her fake boyfriend, and Doe spins lie after lie to keep up her end of the deal. But when a teacher long suspected of inappropriate behavior messes with a younger Weston girl, Doe has to decide what's more important: winning a rivalry, or joining forces to protect something far more critical than a prank war legacy.
---
What do you think about this review?
Comments
No comments posted.

Registered users may leave comments.
Log in or register now!