"A couple who seem made for each other and a mad scientist lurking in the shadows!"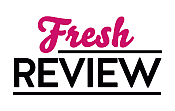 Reviewed by Miranda Owen
Posted May 14, 2022

IMMORTAL RISING is the thirty-fourth book in Lynsay Sands' Argeneau vampire series. Although this is part of a series, I think IMMORTAL RISING works as a standalone because the backstories for both main characters are gone over in detail. Stephanie McGill and Thorne Salter have both had more than enough tragedy and run-ins with megalomaniacal psychos, so in IMMORTAL RISING, they get a time-out and most of the book is them meeting and falling in love.
When the story opens, Stephanie is going through the everyday things like feeding her pets and chatting with her sister on the phone. Her isolated house, with only her pets for company, is her Zen place. If she is around too many people, their thoughts bombard her, and it becomes suffocating. Her sister lets slip that she will have a temporary neighbor – Thorne. They end up having a perfect meet-cute when she goes looking for her pets and finds her cat marking Thorne as its territory. There is an adorable amount of flirting and sexual tension. Because of the circumstances surrounding their early years, Stephanie and Thorne don't have much in the way of flirting or dating experience, so they are awkward together. Because they keep some of their feelings private (and Stephanie can't read Thorne), I'm glad IMMORTAL RISING is told from alternating perspectives that gives readers a deep dive into what the main characters are really thinking. The "getting to know you" phase of a love story is my favorite, and that makes up a huge chunk of this book. Stephanie and Thorne complement each other well and have them re-evaluating their lives in a positive way. They both deserve more than they've been settling for in life. I like how these characters could relate to each other because they both felt freakish to some degree. They also had complicated family situations and intense feelings of loneliness at times. I felt the chemistry between these two characters, but the level of empathy and the initial friendship added the depth to the burgeoning relationship.
IMMORTAL RISING has a couple who seem made for each other and a mad scientist lurking in the shadows. Stephanie's pets are super cute, and I like how they interact with Thorne. I would enjoy reading stories about other rescued hybrids in the future – whether as part of this series, or as part of a spin-off series. I love these kinds of relationship-centered and character-driven paranormal romances by Lynsay Sands. I want more!
SUMMARY
The Argeneaus are back! Filled with love, passion, and adventure, New York Times bestselling author Lynsay Sands returns with another sexy romance about everyone's favorite immortals.
Stephanie McGill was attacked and turned when she was just a teenager. Worse, her abilities are unlike any other immortal. Now 13 years later, with the help of her adopted Argeneau family, Steph has carved out a new – if not lonely – life for herself. Until a new neighbor arrives…
Thorne is also one-of-a-kind. The result of a genetic experiment, he's not an immortal, but he's not mortal either. He's looking for a place to hide, to get some peace and quiet so he can figure things out, and Stephanie's sanctuary is perfect. In fact, Stephanie is perfect. For the first time, Thorne is free to be himself and he's falling for her.
But if they're going to have a future together, they'll first need to deal with their past…because the mad scientist who created Thorne is now after Stephanie.
---
What do you think about this review?
Comments
No comments posted.

Registered users may leave comments.
Log in or register now!