"Kidnapped Earthling and Grih captain battle against Tecran rogues"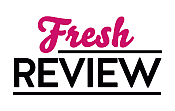 Reviewed by Make Kay
Posted May 6, 2022

Michelle Diener's DARK CLASS is book 5 in the Class 5 sci fi series. This is a science fiction novel with romantic elements, but I did not find as much romance in DARK CLASS as in previous books in the series. Diener always provides an engrossing tale of interplanetary intrigue and interspecies war. DARK CLASS can easily be enjoyed on its own, although some of the Earth women abducted by alien species from previous books make an appearance here.
The Class 5 artificial intelligence ships built by the Tecran are their own characters in each book in the series, and in DARK CLASS we also get the added bonus of many small droid-like characters that are endearing little creatures. I love the concept of self-aware computers that can take over spaceships and the ships become their de facto bodies. Each ship must grapple with ethics and morals, and the captured Earth women help serve as the AI's conscience.
Ellie Masters was abducted from Earth and awakens from a coma to find herself alone on an eerily deserted moon station. A disembodied voice begins to communicate with her, and Ellie finds herself befriending the voice (and the corresponding mind) of the AI that is with her on the moon station. As Ellie explores her precarious position, she discovers the motley crew of little robots and mechanical constructs that become her gang of friends in this strange universe.
Renn Sorvihn is a Grih Battle Center captain pursuing a rogue Tecran ship. Renn believes at first that the Tecran battleship is simply trying to avoid their inevitable capture and punishment as the losing side in an interplanetary war. However, Renn discovers the Tecran are trying to hide the evidence of their abduction of Ellie, and the best way for them to do that is to kill both Ellie along with Renn and his crew. Ellie and Renn must work together to foil the evil Tecran's crosses and double crosses.
There is plenty of drama as the many twists and turns of the Tecran duplicity become apparent. The dangers that confront both Ellie and the Grih crew seem almost insurmountable, and the pace of conflict keeps the story humming along. Ellie and Renn are attracted to one another, and their proximity as well as their shared danger bring them into a romantic relationship. The romance is a minor part of the story, however, which focuses primarily on the fights between Tecran and Grih.
Diener is an auto-read author for me, with great space opera stories. DARK CLASS has an engaging mix of quirky machines, a spunky human heroine, and honorable slightly alien-ish characters battling against a corrupt alien species. I love that Ellie was a librarian on Erath but rises to meet the challenge of battling alien spaceships and interplanetary politics. Readers looking for a fun space drama will find much to love in Diener's latest Class 5 book DARK CLASS.
SUMMARY
Waking up alone . . . Ellie Masters comes out of a coma to find herself the only inhabitant of an eerily empty moon station. She's not on Earth any more, she's not even in the right solar system. So when someone reaches out to her, tells her he's her friend, she's happy to believe it. The alternative is to be stuck alone with an enemy.
The hunt of his career . . . Grih Battle Center captain, Renn Sorvihn, has been chasing a rogue Tecran ship for over a month, convinced its captain is simply trying to delay his inevitable surrender and punishment. But when Renn follows the Tecran ship into an uncharted sector, and realises the Tecran have been working their way to a secret moon base for weeks, he suddenly understands things are most definitely not as they seem.
Caught in the crossfire . . . When the Tecran arrive, with the Grih hot on their heels, Ellie finds herself the catalyst for heightened danger to everyone. The Tecran see her as evidence of their military's crimes, the Grih see her as a massive diplomatic complication, and her presence brings the whole confrontation up several thousand notches.
But Ellie isn't alone, and her new friend has ways to help her. Time to outclass them all . . .
---
What do you think about this review?
Comments
No comments posted.

Registered users may leave comments.
Log in or register now!