"How Far Would You Go To Protect Your Sister?"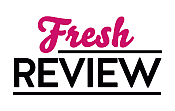 Reviewed by Sandra Martin
Posted May 5, 2022

Single mom Frankie Barrera has always protected her younger sister Izzy at all costs. Yet, Izzy has become more reckless and secretive over the years causing Frankie to reconsider her choices. When an Amber Alert is broadcast about an abducted teenage girl with a description of Frankie's truck and license plate, Frankie wonders what her sister has gotten her into now in BLOOD WILL TELL.
Izzy is the sister with poor impulse control and Frankie is the older sister that cleans up her messes. An event that occurred five years earlier tested the bond between the sisters. Izzy went partying with a group of friends outside of town. No one knows what actually happened at the party, but Frankie received a frantic call that night from her sister. When Frankie arrived, she found her sister disoriented and drunk in a state of panic. Her sister was adamant about one aspect of the scene, but Frankie convinced her otherwise to save her sister. Unfortunately, one of the partygoers is never seen again.
Now years later, Izzy is still on a collision course with disaster. Maybe Frankie didn't make the right decision that fateful night five years ago. Maybe Izzy should have faced the consequences. Has Frankie's need to protect and shield her sister from consequences made her sister lead a self-destructive life? As Frankie tries to get answers about the missing teenager, she learns what really happened that night five years ago, and what part her sister played in a young girl's death.

Heather Chavez examines the question of family loyalty in BLOOD WILL TELL. How far would you go to save your family member even if they committed a serious crime? This thrilling and suspenseful novel is told in two timelines and leads us on a journey of discovering the truth behind the lies. Izzy is the reckless sister and Frankie feels a need to protect her. But what if Izzy doesn't want her protection? And what if Frankie's good intentions have a negative effect on her sister? As the layers of the story unfold, the truth about the past is revealed and the sisters find themselves fighting for their lives against a disturbed villain. With two compelling flawed protagonists, good pacing, tight plotting, and an explosive ending, this compelling and harrowing thriller will keep you turning pages late into the night.
SUMMARY
From the author of the acclaimed debut No Bad Deed, a twisty novel about the bond between two sisters—and the crimes one covers up to protect the other. For fans of Lisa Gardner and Harlan Coben.
Schoolteacher and single mom Frankie Barrera has always been fiercely protective of her younger sister Izzy—whether Izzy wants her to be or not. But over the years, Izzy's risky choices have tested Frankie's loyalty. Never so much as on a night five years ago, when a frantic phone call led Frankie to the scene of a car accident—and a drunk and disoriented Izzy who couldn't remember a thing.
Though six friends partied on the outskirts of town that night, one girl was never seen again . . .
Now, an AMBER alert puts Frankie in the sights of the local police. Her truck has been described as the one used in the abduction of a girl from a neighboring town. And the only other person with access to Frankie's truck is Izzy.
This time around, Frankie will have to decide what lengths she's willing to go to in order to protect Izzy—what lies she's willing to tell, and what secrets she's willing to keep—because the dangerous game that six friends once played on a warm summer night isn't over yet . . .
---
What do you think about this review?
Comments
No comments posted.

Registered users may leave comments.
Log in or register now!