"An evocative and exquisite love tale linking three generations!"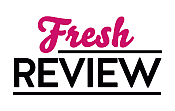 Reviewed by Audrey Lawrence
Posted May 5, 2022

Women's Fiction | Women's Fiction Time Slip
Unlike most young women her age living in London, the highlight of Lucille's week is the two hours she normally spends with her beloved Granny Sylvie. Her granny has always been there for her more than her usual busy and absentee mother. As usual, Lucille's mother seems to have forgotten her daughter's birthday and, to cheer her up, Sylvie has a surprise! It is an envelope containing an amazing, awesome, and very unusual gift! It is an all-expenses paid weekend in Paris and all Lucille must do is find a dress she had left there and bring it back. What could be easier?

With her award-winning editorial experience and wonderful background in fashion and journalism, Jade Beer certainly has what it takes to make THE LAST DRESS FROM PARIS a uniquely delightful and exceptional treat to read as Lucille dashes around Paris to find and retrieve Christian Dior treasures.
Written in a dual narrative style voiced by Lucille and Sylvie, THE LAST DRESS FROM PARIS flows as smoothly as silk between a life of luxury in the early 1950s in post-war Paris to London, England in 2017. The story follows Lucille as she strives to fulfill her beloved granny's request and comes to understand the secrets that make her granny and mother the people they are.

In the pre-Internet days when I was growing up, I used to cut out and scrapbook pictures of the Royal Family and other ballroom photos to look at and imagine myself in some of the ballgowns and the parties. Reading THE LAST DRESS FROM PARIS reminded me so much of how just looking at a dress and how it was made could stir the imagination. With Beer's exquisite dress Fashion File descriptions in trendy Paris settings, complete with complex characters, suspenseful plot developments, and a dash of exciting romance, THE LAST DRESS FROM PARIS has it all!

If this you like historical fiction with flavors of romance and suspense, then race out and get your copy of THE LAST DRESS FROM PARIS! Then, fill a glass with some bubbly and race with Lucille on this exciting search as many surprising secrets are revealed!

Hint - for fuller reading pleasure of this book, look up some of the Dior vintage dress on the Internet to see them in addition to the wonderful written descriptions of how the Dior dresses were made.
SUMMARY
The secret is hidden within a collection of Dior dresses....
London, 2017. There's no one Lucille adores more than her grandmother (not even her mother, she's ashamed to say). So when her beloved Granny Sylvie asks Lucille to help secure the return of something precious to her, she's happy to help. The next thing she knows, Lucille is on a train to Paris, tasked with retrieving a priceless Dior dress. But not everything is as it seems, and what Lucille finds in a small Parisian apartment will have her scouring the city for answers to a question that could change her entire life.

Paris, 1952. Postwar France is full of glamour and privilege, and Alice Ainsley is in the middle of it all. As the wife to the British ambassador to France, Alice's job is to see and be seen—even if that wasn't quite what she signed up for. Her husband showers her with jewels, banquets, and couture Dior dresses, but his affection has become distressingly illusive. As the strain on her marriage grows, Alice's only comfort is her bond with her trusted lady's maid, Marianne. But when a new face appears in her drawing room, Alice finds herself swept up in an epic love affair that has her yearning to follow her heart...no matter the consequences.



---
What do you think about this review?
Comments
No comments posted.

Registered users may leave comments.
Log in or register now!