"The Coltons of Colorado Series Returns with a Dangerous Reunion"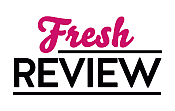 Reviewed by Sandra Martin
Posted May 4, 2022

A young boy's life is at a turning point when Dr. Sophia Gray-Jones and Social Worker Gideon Colton step in to protect him from his dangerous father. Sophia and Gideon have an complicated past. Sophia broke his heart long ago, and seeing the beautiful doctor again is almost more than Gideon can handle. Will Gideon and Sophia work out their issues and make sure the young boy is protected in COLTON'S DANGEROUS REUNION? This is the third book in Harlequin's Romantic Suspense Series The Coltons of Colorado.
Gideon arrives at the hospital to find a young boy beaten and bruised by his father. The boy's mother is also in the hospital after trying to protect her son. Dr. Sophia Gray-Jones is the boy's pediatrician, and she is upset that she may have overlooked the warning signs. It is hard for Gideon to see Sophia again after Sophia broke his heart years prior. The beautiful young doctor never felt worthy of Gideon's love after growing up with a critical father, but now that the Gideon and Sophia are working together again, could she win Gideon's heart for a second time? As the father attempts to abduct his son from the hospital, Gideon steps in to stop the act. Now Gideon and Sophia know they are up against a vengeful controlling person who will stop at nothing to get his family back.
COLTON'S DANGEROUS REUNION pulls readers into the action early as we learn of the hospitalization of a young boy and his mother after an attack by their father. Gideon and Sophia are admirable in their efforts to protect the boy and stop his father. Although the story starts strong, the middle of the novel lags with too much self-reflection and inner dialogue. The focus was mostly on the relationship - past and present - of Sophia and Gideon. I would have preferred more scenes of high drama and suspense as the issues they were dealing with were high stakes. The ending does pick up the pace, and there is a final showdown, which will leave readers satisfied with the outcome.
SUMMARY
Protecting children is his calling…
Now he must guard the woman who broke his heart

Social worker Gideon Colton has devoted his life to helping kids. His commitment to his work has eased some of the heartache from his breakup with Dr. Sophia Gray-Jones. Then a battered child brings the pediatrician back into his life. And as a vengeful father threatens Sophia, Gideon is determined to protect her. But hiding out together might just create tremendous danger to their hearts…and their lives!
---
What do you think about this review?
Comments
No comments posted.

Registered users may leave comments.
Log in or register now!