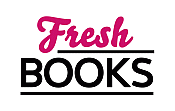 Summer Sizzling Reads in July!
"Welcome Back to Fairy Tale Cupcakes!"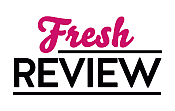 Reviewed by Alison Ellis
Posted May 4, 2022

Mystery Cozy | Mystery Culinary
Refreshed from honeymoon bliss, Mel is relishing in that newlywedded glow while Angie is taking to motherhood with her daughter like, well a cupcake to icing. It doesn't last long when a bride is causing all sorts of havoc on everyone around her, including the gang at Fairy Tale Cupcakes. A color switch has Mel working overtime to change out the icing color at the last minute. While closing up after a long day, Mel is shot at while leaving her store. Is it a fluke? Is Mel the target? Those questions go unanswered as another store owner is shot, who, suspiciously, looks a lot like Mel. Taking no chances, her husband Joe orders her to safety, under the DeLaura brother's watch, until the shooter is apprehended. As one can imagine, Old Town is up in arms about the violence surrounding Fairy Tale Cupcakes, past and present, and some store owners lead the charge to get Mel and Angie evicted from the community. With everything on the line Mel has no choice but to find out who this shooter is and what vendetta they have against her and Old Town.
Jenn McKinlay is the master of the cozy mystery genre. Every series she has is pure gold, but my favorite series is the Cupcake Bakery Mysteries. STRAWBERRIED ALIVE is the fourteenth installment in this series and, as expected, it is pure perfection. From the descriptiveness of the surroundings to the witty dialogue between the characters, everything combined pulls the reader in to this story and just won't let you go until you get to the last page. The plotline was, once again, expertly crafted and kept me guessing until the very end.
STRAWBERRIED ALIVE was a pure delight to read and pulled me out of my reading slump. As a matter of fact, whenever I feel I'm in a slump, Jenn McKinlay is one of my go-to authors to pull me out of it. She hasn't failed me yet. I would highly recommend treating yourself to this book and indulging in a good reading binge, with a few cupcakes on standby, you'll need them…trust me. If you're new to this series, it can be read as a standalone, but do yourself a huge favor and devour this series from book one. You won't regret it.
SUMMARY
The crew from the Fairy Tale Cupcakes shop risks getting burned when they set out to find a murderer who is terrorizing their town

Life is smooth as buttercream at the Fairy Tale Cupcakes bakery, and newlyweds Mel and Joe are stopping to smell the flours. But things start to crumble one night when an unknown gunman takes a shot at Mel. Though the bullets miss their mark, the cupcake crew goes on high alert to figure out who would want to kill a small-town baker, and why.

When more business owners are attacked, things turn fatal, and locals begin to wonder if the killer could be one of their own. Every shop owner in town starts to fear it's only a matter of time before they too become victims of the mystery murderer. Despite the cupcake crew's superb baking skills, it will be anything but a piece of cake to catch the killer, as they try to prevent anyone else from being berried.
---
What do you think about this review?
Comments
No comments posted.

Registered users may leave comments.
Log in or register now!