"The polar bear is a scary beast - but he's in big trouble"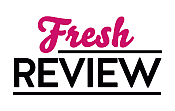 Reviewed by Clare O'Beara
Posted March 20, 2022

I thoroughly enjoyed reading a children's book just right for a Christmas present. If the natural interest kids have in Arctic lands as the home of Father Christmas is kindled during the winter months, take the fun a step further with an educational tale. NANOOK AND THE MELTING ARCTIC introduces kids to the animal denizens of snowy lands, such as Arctic fox, puffin, and of course the king of the ice, the majestic polar bear.
From all I have read and seen, the polar bear is a scary beast, and a huge one, and if he growled at you, you would start to think very seriously. Well, that's what we see happen. Nanook lives a solitary life, as these bears do, but a comfortable one, until his igloo starts to melt. "What's an igloo?" Well you can see what it is; a house made just the right size, built out of blocks of ice. "Can polar bears swim, if the ice melts?" Yes they can, you can see Nanook swimming on the next page. He's rescuing some other animals. "Why are they drawn white? I thought foxes and rabbits were brown." In the far north, animals are a good colour to blend with the snow and ice for camouflage. You get the idea; this is a great readalong book, whose illustrations, drawn by Paul Winward, vividly bring the perils of the wildlife to children and adults.
Nanook the brave polar bear even attends an Arctic Greenland conference, taking on world leaders. Like the cheery hedgehog in Ryan Mizzen's previous book, Hedgey-A And The Honey Bees, Nanook doesn't hesitate to bring his problems to those who may be able to help. The educational aspect thus expands from nature and pollution, to how young adults can participate in democracy and address world leaders. While Nanook is less sure of the outcome than the hedgehog bringing his grievance to Her Majesty the Queen, this shows that as we grow, our awareness and challenges become larger, and so the scope of the solution also needs to be greater.
NANOOK AND THE MELTING ARCTIC has a story that is gently rhyming, and is second in the 'Time To Care' series of stories about nature conservation for young people. Bright and lively, with a positive message, this book belongs in Christmas stockings.
SUMMARY
"We live in a world that's closely connected,
When you do bad things, we're all affected."

Nanook is a caring polar bear who lives in the Arctic. But when his igloo starts melting, Nanook must find a way to save his friends and his home. He knows that the people who can help are also those who've caused the problem and he must find a way to convince leaders to act on the climate crisis!

This educational rhyming picture book is aimed at 5-7 year olds. It seeks to explain the climate crisis in a way that younger children can understand. The book is released ahead of the COP26 climate change summit, and arrives just after the IPCC have released their report saying that current climate change is "unprecedented" in thousands of years, and that "it is unequivocal" that human activities are responsible.
Excerpt
"There's something I know that's made me scared,
But you don't understand and it's time you cared."
"We live in a world that's closely connected,
When you do bad things, we're all affected."
"You're heating up the planet by what you're doing,
The ice is melting and a climate crisis is brewing."
"There's only so much pain the planet can take,
If you carry on like this, it might just break."

---
What do you think about this review?
Comments
No comments posted.

Registered users may leave comments.
Log in or register now!