"An engaging and thrilling mystery sure to entertain and keep you up reading past your bedtime!"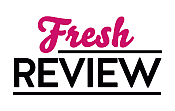 Reviewed by Karen Siddall
Posted March 18, 2022

Seven years ago, Dr. Nell Young's father had quashed her dreams and career in cartography when she was an intern under him at the New York Public Library's famed Map Division. Dr. Daniel Young had been the senior cartographer. A very public disagreement with him over a junk box of donated maps had resulted in her firing, her boyfriend's (also an intern) firing, and what turned out to be career suicide. Unable to get another job in her field (or even an interview!) anywhere, Nell had settled at a small firm that produced and sold reproductions of old maps used as home décor. She was devastated, embarrassed, and filled with self-loathing. Nell and her father never spoke again.
Then came the emergency call from her old mentor, Swann, at the library. Her father had been found dead in his office that morning, and he needed her to come to the Map Division offices right away. Swann, the director of the Map Division, received her with open arms even as he was filled with sorrow and pain over the loss of his lifelong friend from an apparent heart attack. However, the police suspected something was off about her father's death, and when the library was burglarized the following evening, leaving a beloved security guard dead yet nothing stolen, so did everyone else.
When Nell discovered one of the maps from that old junk box that had caused the trouble all those years ago, hidden in a secret drawer in her father's desk at the library, she wondered if there was a connection between the map and her father's death. Reconnecting with Felix, the former boyfriend who had also been caught up in all the long-ago drama, the two began asking questions and trying to connect the dots.
The Cartographers began much like a quietly burning fuse, picking up the pace until BOOM! the story fairly exploded off the page. It was original, intriguing, and so imaginative, and I enjoyed every minute. Our protagonists work in an off-the-beaten-path (haha!) field of study: cartography and maps. The plot turns on the mapmaker's copyright trap known as 'phantom settlements' or 'paper towns': places that appear on maps but don't actually exist. A mapmaker would include such a device in their product as proof of copyright infringement should they suspect their maps had been copied and presented by someone else as their own. I was thoroughly entertained by so many intriguing foundational elements in the story.
At first, I didn't find the main character, Nell Young, very likable. She was pretty bitter and somewhat whiney, albeit with good reason. However, she immediately straightened up and became the heroine I could get behind. Her former boyfriend, Felix, weathered his professional beating much better than Nell, landing in a plum job he loves and was in a better place; I liked him. But my favorite characters were Nell's parents' college friends, and I enjoyed the chapters written from their viewpoints the most. They evoked the feel of university life in the 90s, and I loved their energy and enthusiasm for their studies, projects, and each other. I could personally relate to the group and their formative pasts together.
The story itself mixes the best of several genres. It's a thriller, a mystery, and the paranormal aspect was genius - just the thing to engage and entertain and keep you up reading past your bedtime. I recommend THE CARTOGRAPHERS to readers who enjoy a mystery or thriller that builds quietly until it unfolds at breakneck speed and would like a touch of unusual phenomenon.
SUMMARY
Nell Young's whole life and greatest passion is cartography. Her father, Dr. Daniel Young, is a legend in the field, and Nell's personal hero. But she hasn't seen or spoken to him ever since he cruelly fired her and destroyed her reputation after an argument over an old, cheap gas station highway map.
But when Dr. Young is found dead in his office at the New York Public Library, with the very same seemingly worthless map hidden in his desk, Nell can't resist investigating. To her surprise, she soon discovers that the map is incredibly valuable, and also exceedingly rare. In fact, she may now have the only copy left in existence… because a mysterious collector has been hunting down and destroying every last one—along with anyone who gets in the way.
But why?
To answer that question, Nell embarks on a dangerous journey to reveal a dark family secret, and discover the true power that lies in maps...
---
What do you think about this review?
Comments
No comments posted.

Registered users may leave comments.
Log in or register now!