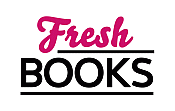 Spring for these books in March
"Get ready for a heart-pounding thriller you won't want to put down."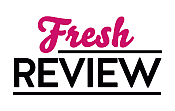 Reviewed by Rosie Bindra
Posted January 27, 2022

Thriller Serial Killer | Romance Suspense
Laurel Snow is a prodigy who better understands serial killers than she does everyday people, which is why she doesn't understand why the FBI keeps sending her out on recruitment assignments. While waiting for her flight from her latest recruitment disaster, Laurel gets a frantic call from her mother begging her to come home. Multiple bodies have been discovered at a local mountain in her hometown of Genesis Valley, WA, and the sheriff wants to arrest Laurel's uncle.
Needing to review the scene as soon as she lands, Laurel makes her way to Wildlife and Fisheries officer Capt. Huck Rivers' home. Though Huck is a gruff loner, their attraction intensifies the more they work together, as does their investigation. Things get more complicated when they meet Dr. Abigail Cane, a witness who intrigues Laurel as much as she terrifies her. When things start hitting a little too close to home for Laurel, she'll have to use all her expertise to catch the killer before it's too late.
Every so often a really gripping thriller comes along that you can't put down. The first in Rebecca Zanetti's captivating new Laurel Snow series, YOU CAN RUN is a slow-burn romance in a high octane thriller with enough twists to keep you guessing almost to the end. Laurel is such an intriguing character. A child prodigy who knits to relieve stress, she's one of the most fascinating characters I've come across in a very long time. Both Laurel and Huck are these awkward characters that you don't typically find together in a romance, making them a very refreshing lead pair. Then there's Dr. Abigail Cane. She's one of those characters where your feelings for her flip-flop a lot but she does bring a lot of crazy to the party, thus keeping things very interesting. I look forward to all the mischief she's bound to create in future installments. Thankfully YOU CAN RUN doesn't end on a cliff-hanger but there are plenty of things left unresolved to keep you anticipating the next book.
SUMMARY
"Be prepared to stay up all night . . ."*

Laurel Snow wouldn't call hunting a serial killer a vacation, but with a pile of dead bodies unearthed near her Genesis Valley, WA, hometown, she'll take what she can get. Yet something about this case stirs her in unexpected ways. Like the startling connection she feels to Dr. Abigail Caine, a fiercely intelligent witness with a disturbing knack for making Laurel feel like she has something on her. Then there's Laurel's attraction to Huck Rivers, the fish and wildlife officer guiding her to the crime scene—and into the wilderness . . .

A former soldier and a trained sniper, Huck's thirst for blood is rivaled only by his fierce pursuit of Laurel. He's been burned by love, wounded by the government, and betrayed before, and to say he has trust issues is the ultimate understatement. Plus, he might be closer to this killer than anybody knows…

Once in the heart of darkness with Huck, Laurel must negotiate her distracting desire for him, her complex rapport with Abigail—and her mission to find a serial killer among a growing list of suspects and a danger that's far too close to home. So close, in fact, Laurel fears she will never find her way back to the woman she once was . . .
---
What do you think about this review?
Comments
No comments posted.

Registered users may leave comments.
Log in or register now!