"A new series that will have your heart in your throat."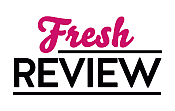 Reviewed by Annetta Sweetko
Posted January 21, 2022

Thriller Serial Killer | Romance Suspense
Laurel Snow is an FBI agent specializing in profiling serial killers and not the best PR person the agency ever had. But in her real duties, YOU CAN RUN but you can never hide from her. This woman, who attended college at 11 finds herself heading for her hometown of Genesis Valley, Washington to clear her uncle of murder charges.
Huck Rivers is a loner. He likes it that way but when he has to, during his duties as a fish and wildlife officer, he deals with people and Laurel Snow is an interesting woman. No matter how rude or gruff he is she keeps getting him to help her. When bodies pile up on his mountain, he knows something bad is happening and he won't let Laurel go it along. No matter how much he would prefer to just go back to his cabin and forget the intriguing lady.
YOU CAN RUN is the first book in a brand new series by author Rebecca Zanetti. In this thriller, police procedural we have the heroine Laurel with her mismatched eyes and a brain that just won't quit, but as with most genius level people she doesn't always understand the nuances of everyday life. Her attraction to Huck, who is just not her usual type of guy.
To say that Laurel and her family are quirky is spot on, but there is warmth and love in their down-to-earthiness. Huck has been burned a time or two by love and the government, so he has issues, but he becomes protective of Laurel almost immediately and though their romance isn't the central plotline in YOU CAN RUN, it does add a bit of ease to the crazy happenings.
A fantastic beginning to a new series and I look forward to more--you have to see where the romance and love will lead this very diverse couple. YOU CAN RUN is a thrilling ride, with a number of twists and turns that are not completely unexpected in a Ms. Zanetti suspense offering. It is descriptive and realistic; so much so that you will actually feel the icy cold and have your heart in your throat with fear a number of times. I am looking forward to more in this particular series.
SUMMARY
"Be prepared to stay up all night . . ."*

Laurel Snow wouldn't call hunting a serial killer a vacation, but with a pile of dead bodies unearthed near her Genesis Valley, WA, hometown, she'll take what she can get. Yet something about this case stirs her in unexpected ways. Like the startling connection she feels to Dr. Abigail Caine, a fiercely intelligent witness with a disturbing knack for making Laurel feel like she has something on her. Then there's Laurel's attraction to Huck Rivers, the fish and wildlife officer guiding her to the crime scene—and into the wilderness . . .

A former soldier and a trained sniper, Huck's thirst for blood is rivaled only by his fierce pursuit of Laurel. He's been burned by love, wounded by the government, and betrayed before, and to say he has trust issues is the ultimate understatement. Plus, he might be closer to this killer than anybody knows…

Once in the heart of darkness with Huck, Laurel must negotiate her distracting desire for him, her complex rapport with Abigail—and her mission to find a serial killer among a growing list of suspects and a danger that's far too close to home. So close, in fact, Laurel fears she will never find her way back to the woman she once was . . .
---
What do you think about this review?
Comments
No comments posted.

Registered users may leave comments.
Log in or register now!