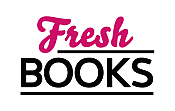 Kick off a new year with great reads!
"Baking and other preparations for Christmas in Lancaster County"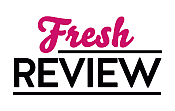 Reviewed by Clare O'Beara
Posted January 13, 2022

If you love baking during winter, you will enjoy the spicy scents, warmth and the sensuous handling of dough, pastry and decorative icing. Come visit Rebecca's Porch, a bakery shop frequented by Amish and English alike in Lancaster County, Pennsylvania. CHRISTMAS AT THE AMISH BAKESHOP is always busy, but this year the order for handmade Christmas cakes almost doubles, unknown to the owner-baker. Three novellas await. Cheerful communities are shown, but some serious issues are addressed.
A Christmas Cake for Rebecca by Shelley Shepard Gray describes how the busy, mature Rebecca Christner works through this situation, with the help of staff and an old friend returned to town. Aden Raber was once sweet on the caring Amish baker, but he has been out of town so long, the young assistant at the shop wasn't born when he left. As a virtual stranger now, Aben will have to prove himself if he wants to take up even a moment of a baker's time. This was my favourite story, describing the processes involved in baking from fresh ingredients, in catering quantities.
Best Christmas Present Ever by Rachel J. Good, describes the life of a less assured young woman, the new assistant. Lizzie Bontrager didn't make a success of a diner job, and now she's had to come and care for her elderly aunt, but still needs work to pay the bills. Her cupcake decorating pastime might come in useful, if she can keep from breaking dishes at the bakeshop, that is. But customer Christian Yoder catches her eye, because he's not working, not in a hurry, and not feeling the Christmas spirit. A personal worry is chewing him up inside, and he might like a friend.
The Christmas Cupcake by Loree Lough is less connected to the shop and follows a kind schoolteacher – unmarried in the Amish tradition – planning to help kids read, while discovering an adult who needs remedial reading lessons too. Asher Stuery helps in the family buggy making shop sometimes, but he's a builder by trade. Tessa Beachy and her brother Noah meet Asher while picking up goods at the bakeshop, but they live near Bird-In-The-Hand, which is smaller than Lancaster and more rowdy. The Beachy family have a troubled home life and this makes Tessa less trustful of men than she might be. Noah is also an interesting person, in charge of the family pottery business but willing to move away rather than have a family confrontation.
The spread of stories reminds us to consider others; you never know what is happening in their lives. If you want to put your feet up for a well earned rest, relax with stories of CHRISTMAS AT THE AMISH BAKESHOP and a sweet treat. This is a great way to discover new authors.
SUMMARY
As the most joyful holiday draws near, three couples discover the recipe for love includes faith, hope, and the sweetest blessings . . .

A CHRISTMAS CAKE FOR REBECCA
New York Times and USA Today Bestselling Author Shelley Shepard Gray
When carpenter Aden returns to Lancaster after twenty years away, bakeshop owner Rebecca is dismayed to find he's still as handsome and kind as ever. He broke her heart when he left the community back then. Will a holiday emergency provide a second chance at love, this time forever?

BEST CHRISTMAS PRESENT EVER * USA Today Bestselling AuthorRachel J. Good
When a lonely widower with a sick daughter and a new cake decorator meet at the bakeshop, they discover they were once childhood playmates. But as each of them helps the other care for family, their neighborly kindness inspires a gift that only love could make possible . . .

THE CHRISTMAS CUPCAKE * USA Today Bestselling Author Loree Lough
A builder who never learned to read believes he must hide his fond feelings for a kind schoolteacher. But after they run into each other at the bakeshop, she offers to teach him—and as Christmas approaches, each of them learns a lesson about the great gift of love . . .
---
What do you think about this review?
Comments
No comments posted.

Registered users may leave comments.
Log in or register now!