"She finds herself as well as love in the ocean!"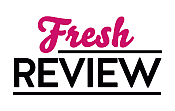 Reviewed by Annetta Sweetko
Posted January 13, 2022

Romance Suspense | Mystery Paranormal
Willa Eklund had run away to the island on the Sunshine Coast to her aunt who had always been supportive to her in ways no one else ever had been. Willa needed that support right now to heal from a broken heart and a mother who belittled her every move. Little does she know that the CALL OF THE DEEP has more meaning than she ever guessed. Her aunt is missing and no one in the small town seems to know where she has gone or why.
So many things are happening to Willa - unexpected and frightening things. The ocean seems to be pulling her to its cold depth and she wonders why? She is also intrigued by the friend of her aunts, Lon, who appeared during a 3 a.m. storm and disappeared just as quickly. She wants answers but can she find them on the island before the mysterious forces change everything.
CALL OF THE DEEP is a fascinating look at secrets that change a woman's life so completely that she realizes that everything she knew was a lie. Willa and Lon are both a mystery to one another and a perfect match - once the truth of who and what Willa is comes out.
Getting to the bottom of the mystery of her missing aunt - though there are hints throughout the book, dealing with her mother and, of course, the ex-boyfriend who is also a controlling jerk (who comes around and orders her back - so not happening) thanks to Lon, Lon is a mysterious water being who endangers his own life for her. True love at its best there.
If you love a mystery, a woman who is finding herself, a man who is finding his heart stolen by her, and an ocean filled with drama then CALL OF THE DEEP is just the book to read.
This book was previously published in 2016 as "The Shucker's Booktique" but has been revised.
SUMMARY
***Cozy Paranormal Romance***
Willa thought island life would be healing...
...but family secrets threaten to drown her, instead.
Spurned and unemployed, Willa Eklund has hit rock bottom. She flees to a quaint island on the Sunshine Coast to help her aunt run a novelty bookstore, escape her controlling mother, and heal her broken heart.
Though excited for small-town island life, nothing prepared Willa for her aunt's puzzling disappearance, or a man with lightning in his eyes. When a mysterious force calls to her from beneath the waves, she realizes the ocean holds the key to all her questions.
Can Willa find the strength to discover the truth and answer the call of the deep, or will she drown from her own mistakes?
***Previously published as The Shucker's Booktique in 2016 by the Wild Rose Press, this story has been heavily revised.***
---
What do you think about this review?
Comments
No comments posted.

Registered users may leave comments.
Log in or register now!