"The man in her dreams is very real!"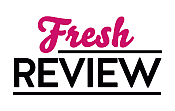 Reviewed by Annetta Sweetko
Posted January 13, 2022

Claire Day turned to the only man she hoped could help her. A man who haunted her dreams and she prays has answers. She is about to go MAVERICK and find out what happened to her when the embassy had been attacked. She doesn't remember anything except him. He has been in her dreams saving her sanity during the convalescence after waking from the coma.
Dan Weston left the military after the explosion and now works in a successful security company but the past will not let him go. The lovely intelligence analyst who died that horrible day haunts him. When he finds out Claire didn't die, but that she has no memory of what happened, he won't lose his second chance. And when a professional hitman tries to do her in - Dan is determined to find out why and if it goes all the way back to that embassy in Africa then that is where they will go.
MAVERICK is an intriguing, exciting read. The situation involving Claire at first will break your heart and then Dan finds out she is alive and is there to protect her as the new danger begins. The bad guy will blow you away, with just how evil this person is. The finale will probably have you silently - or maybe out loud - cheering.
I found it fascinating to watch Claire come back to herself after all she had been through and become the analyst - the strong, secure woman she had been before the explosion that nearly killed her. The romance between Dan and Claire is sweet with just the right touch of steaminess that will have you fanning yourself as you read.
If you want a hero protector, a heroine who is strong and resilient, action, danger, intrigue, lies, secrets and truths - and a sweet and steamy romance then MAVERICK by Lisa Marie Rice is what you want in your hands.
Learn more about Maverick
SUMMARY
Clinging to life…

An embassy terrorist attack in Africa left intelligence analyst Claire Day close to death, but she remembers nothing of the attack. She was left a husk of a woman. Only a shining figure in her dreams pulls her back from the brink—a mysterious man, strong, protective, powerful. He's the only one that can keep the looming horror that haunts her dreams at bay—but she has no idea who he is.

Obsessed by a ghost…

They told former Marine Dan Weston that the beautiful woman that he kissed on the day of the terrorist attack was counted among the dead. He's tried to move on, building a successful new career, but he just can't get her hauntingly gorgeous eyes and her soft lips out of his head. It's driving him nuts.

When he finds out Claire's not dead at all, nothing on earth, heaven or hell can keep him away. And just in time, too—because the dark forces that destroyed the Embassy will stop at nothing to destroy Claire, once and for all.

But they didn't reckon with Dan Weston…
---
What do you think about this review?
Comments
No comments posted.

Registered users may leave comments.
Log in or register now!