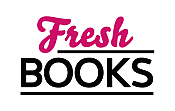 Kick off a new year with great reads!
"A story of inspiring love, this book took me by surprise."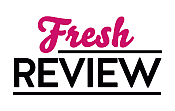 Reviewed by Annie Tegelan
Posted January 13, 2022

HOT FOR YOU is the third installment to the Turn Up the Heat series by Marie Harte. Done with love, Reggie Morgan has steeled his heart against everyone. However, when he must go to a hit-and-run scene, he encounters a little girl, a dog, and a beautiful woman. A story of inspiring love, this book took me by surprise.
Normally, Harte's writing has a lot of upbeat banter and sexiness, which this book does have. However, there was also unexpected darkness and depth to it that changed the pace of the book for me. It was a bit slow in the beginning, but there is a lot to love with this book, especially the main couple, Maggie and Reggie. Their romance blooms slowly at first and then with more vigor as the book goes on, making it an enjoyable one.
You don't need to read the series in order to enjoy this book. However, I would recommend it as it always creates a richer experience for the reader. If you're a fan of hot firefighters and their ability to melt readers' hearts, I have no doubt that you'll enjoy this one too.
SUMMARY
Don't miss this brand-new second-chance firefighter romance by New York Times and USA Today bestselling author Marie Harte, featuring sexy Seattle firefighters. Reggie gave up on love, but love has yet to give up on him...
Firefighter Reggie Morgan is done with love, done with relationships, and done with complications. But when he's called to the scene of a hit-and-run, he finds a scared little girl, a butt-ugly stray puppy, and an unconscious woman he can't get out of his mind. The girl and the puppy are a handful, but the girl's mother, Maggie might just be the woman to melt Reggie's icy heart. Reggie has loved and lost before and the pain nearly broke him. But they can't ignore their unquenchable desire for each other, and Maggie, a teacher by trade, is confident she can show Reggie all about falling—and staying—in love.
---
What do you think about this review?
Comments
No comments posted.

Registered users may leave comments.
Log in or register now!