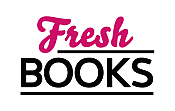 Kick off a new year with great reads!
"Bold Fortune was thoroughly entertaining!"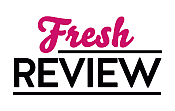 Reviewed by Karen Siddall
Posted January 13, 2022

Humiliated in front of her colleagues after an unconsummated, long-distance romance is revealed as her boyfriend's means to steal her firm's innovative research project, Violet Parrish, Ph.D., proposes to recoup their loss by pitching a conservation plan to a so-far unreachable land trust in Lost Lake, Alaska. However, since Quinn Fortune, the leader of the land trust and the remote, isolated, former mining community, had sent all previous inquirers packing without a hearing, her odds of success were minimal. His reply to Violet's email was he didn't listen to business deals from anywhere unless it was over a beer at his favorite bar. With that challenge, Violet set off from the comforts of San Francisco to the wilds of Alaska to buy a man a beer.
BOLD FORTUNE is the first book in M.M. Crane's new series, The Fortunes of Lost Lake, and what a great start it is. I was thoroughly entertained, finding it hard to put down to attend to everyday life. Violet is vulnerable but not broken, sassy and bold, and optimistic is her middle name. This girl puts on her big-girl panties and deals with what she gets dealt. I loved that she enveloped herself in happy pink and showed everyone, especially Quinn, that pink doesn't mean fluffy and light-weight. She's a real stand-up gal. "Mountain Man" Quinn had met his match, blindsided by all that pink.
BOLD FORTUNE is a love story, of course. Two unexpectedly compatible people find each other, and their ultimate falling in love is wonderful. They are attracted to each other from the start, neither expecting this as they seem so different at first. But once the layers come off, the ways they are so similar are quickly revealed, if not to the two involved, at least to the interested onlookers.
The author has created a wonderful tiny community in Lost Lake, Alaska. Quinn and his siblings are a wonderful collection of interesting personalities, but the four families who make up most of the residents are distinct and promise numerous delightful storylines to come. The banter among the family members and between families is stellar.
Another aspect I enjoyed was the Alaskan setting. All the beauty of the pristine, unpopulated isolation is highlighted. Still, the reader won't forget the changeable weather and the harshness of the environment or their effects on the residents themselves, physically and mentally.
As well as being a fish out of water tale, BOLD FORTUNE is also a story of second chances. Not only do Violet and Quinn have a second chance to find love but a second chance to quit blaming themselves entirely for their previous unsuccessful relationships. From its engaging setup to its endearing and quirky characters and the incredible Alaskan setting, I recommend BOLD FORTUNE to romance readers who enjoy second chance romances, fish out of water tales, stories where opposites attract, or those set in the beautiful remoteness that is Alaska.
SUMMARY
Opposites burn hot enough to melt the snow and ice of an Alaskan winter in this all-new series from USA Today bestselling author Megan Crane.

Quinn Fortune is the official protector of all the unspoiled beauty in Lost Lake, Alaska, as the head of the community trust. A rugged frontiersman through and through, he doesn't do soft. But he can't help his fascination with the pink-clad professor who shows up in Lost Lake seeking his approval for her cheerful outsider's proposal about land that isn't hers. Still, he agrees to consider it—if she can handle a month of good old-fashioned Alaska living. He's betting she'll head back to the safety of the Lower 48 within the week.

Violet Parrish is a thinker, not a doer, but desperate times call for extraordinary measures—like taking on the Alaskan wilderness. In January. Off the grid. With a mountain man hot enough to melt a glacier. The frozen Alaskan tundra should be no match for Violet's determination, but the sheer immensity of the Last Frontier takes her by surprise—as does her attraction to gruff, impossibly handsome Quinn, and the unexpected heat that burns between them during the freezing Alaska nights…
---
What do you think about this review?
Comments
No comments posted.

Registered users may leave comments.
Log in or register now!