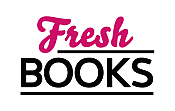 Kick off a new year with great reads!
"She'll need a Guild Boss to survive."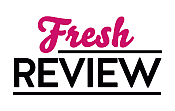 Reviewed by Kim Roller
Posted January 13, 2022

Lucy Bell is being held in the Underworld of Harmony's colony Illusion Town. Her only contact is with a dust bunny she's named Otis. When she's rescued her life is thrown into chaos and danger when no one believes her claims of being drugged and kidnapped. Lucy is upset when her rescuer a Ghost Hunter leaves her to fend for herself. Gabriel Jones did his job and moved on to the next mission. When a promotion brings him back to Illusion Town, he goes looking for the woman who caught his attention. Gabriel's meeting with Lucy doesn't go as planned. He realizes that she's still in danger and vows to protector her and get her reputation back. Danger comes looking for Lucy but with the help of the new boss, she just may find help.
GUILD BOSS is the latest story in Jayne Castle's (aka Jayne Ann Krentz) Harmony series. A recently promoted Ghost Hunter with a long family legacy of psychic abilities will have to maneuver starting a new branch of Ghost Hunters while dealing with the aftereffects of the mission that brought him originally to Illusion Town. A woman no one believes may get help from the man who rescued her. These two will have to learn to trust each other as they work together to find the people behind her abduction in GUILD BOSS.
Along with the danger and suspense they deal with strange happenings that are normal for Harmony. They'll get help from Otis, a dust bunny who steals the show. Whether Otis's help is wanted or needed is another story. He brings humor and adorability to the story that readers are always anxious to see the dust bunny's personalities.
GUILD BOSS takes the reader into the future of another world torn apart by mysterious circumstances that pop up on occasion to make life interesting. With their psychic abilities, commonplace in this futuristic world similar to Earth, the main characters fight the bad guys. GUILD BOSS by Jayne Castle keeps the reader entertained with humor, suspense, and danger along with some romance. This is a great book in the Harmony series that will have you wanting to read more about the Ghost Hunters, the other characters who come along for the ride, and we can't forget about the dust bunnies who've become a must in any futuristic story by Jayne Castle.
SUMMARY
Welcome to Illusion Town on the colony world of Harmony - like Las Vegas on Earth, but way more weird.

Living in this new, alien world doesn't stop the settlers from trying to re-create what they've left behind. Case in point - weddings are still the highlight of any social calendar. But it's the after-party that turns disastrous for Lucy Bell. Kidnapped and drugged as she leaves the party, she manages to escape - only to find herself lost in the mysterious, alien underground maze of glowing green tunnels beneath Illusion Town. She's been surviving on determination and cold pizza, scavenged for her by a special dust bunny, when help finally shows up.

Gabriel Jones is the Guild Hunter sent to rescue her, but escaping the underground ruins isn't the end of her troubles - it's only the beginning. With no rational reason for her abduction, and her sole witness gone on another assignment for the Guild, whispers start circulating that Lucy made it all up. Soon her life unravels until she has nothing left but her pride. The last thing she expects is for Gabriel Jones to come back to town for her.

The Lucy that Gabriel finds is not the same woman he rescued, the one who looked at him as if he were her hero. This Lucy is sharp, angry, and more than a little cynical - instead of awe, she treats him with extreme caution. But a killer is still hunting her, and there aren't a lot of options when it comes to heroes. Despite her wariness, Gabriel is also the one person who believes Lucy - after all, he was there. He's determined to help clear her reputation, no matter what it takes. And as the new Guild Boss, his word is law, even in the lawlessness of Illusion Town.
---
What do you think about this review?
Comments
No comments posted.

Registered users may leave comments.
Log in or register now!