"The perfect mix of classic regency love story and sweet supernatural fairy tale!"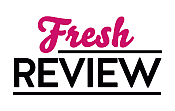 Reviewed by Miranda Owen
Posted January 11, 2022

Romance Historical | Romance Paranormal
A MOST UNUSUAL DUKE is the second book in Susanna Allen's "Shapeshifters of the Beau Monde" paranormal historical series. Although this is the second book in the series, I think that this can be enjoyed as a standalone novel. This is the first book in this series, and the first book by Susanna Allen, that I've read. In this series, animal shifter aristocrats are mated to human women. The results are a mixed bag. In this instance, bear shifter Arthur Humphries, the Duke of Osborn and Beatrice, the widowed Marchioness of Castleton are coerced and commanded by the Prince Regent to wed. The prince is crafty and an animal shifter himself. There is a definite fairy tale feel to this paranormal historical romance.
One thing Arthur and Beatrice have in common at the opening of this book is that neither is eager to marry. Arthur watched his father go into a decline after losing his mate and love of his life, and Beatrice was married to an older man who was seriously lacking in kindness and charm. Because both main characters come with a certain amount of emotional baggage and reticence about being married, I was initially worried that the relationship would be too toxic to enjoy reading about. Thankfully, that wasn't the case. Although marriage to a relative stranger isn't what they would have chosen, there isn't any heavy dose of hostility. Arthur comes off as amusingly grumpy early in the story, but he soon mellows out enough to be appealing to the heroine and the reader. For her part, Beatrice embraces the running of the household that she didn't experience in her previous marriage. I like how Beatrice is such a strong character and isn't intimidated by any of the posturing by the male characters. Her spirit and strength are what attract this hero and help determine her role in his life. This couple complements each other, and the romance element gets stronger as they get to know each other better.
A MOST UNUSUAL DUKE is the perfect mix of classic regency love story and sweet supernatural fairy tale. The heroine chooses to be amused rather than annoyed that Arthur keeps what type of shifter he is a secret from her. The staff is sworn to secrecy, even though they seem to find it as goofy as I do that it has to be kept secret. The supporting cast including the household servants, as well as Arthur's neighbors (the couple from the first book in the series), add levity to the story. I look forward to reading Susanna Allen's next book.
SUMMARY
Bridgerton meets Werewolves Within in this sparkling shapeshifter Regency romance mixed with humor, steamy chemistry, and fantasy.
The Duke said he'd never get married...
The Prince Regent insists his cousin and fellow bear shifter Arthur Humphries, the Duke of Osborn, take a mate to ensure the continuation of their species. After all, Arthur is an Alpha, so he must set a good example. The duke would very much prefer to continue his comfortable bachelor lifestyle, but the Prince Regent is not a bear to be poked.
Beatrice, the widowed Marchioness of Castleton, is in possession of a powerful secret. She knows all about Shifters, her horrible late husband being one of them. At any moment, Beatrice could reveal the secrets of the Prince and those like him—unless the Prince can make sure she marries another Shifter.
A marriage between the Duke of Osborn and Beatrice is far from ideal for either one, but at least they won't fall in love...right?
---
What do you think about this review?
Comments
No comments posted.

Registered users may leave comments.
Log in or register now!