"2022 Is Off To A Great Start With THE MAID!"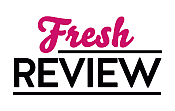 Reviewed by Alison Ellis
Posted January 6, 2022

Mystery Amateur Sleuth | Mystery Cozy | Thriller Domestic
Molly Gray has led a pretty simple life with the help and guidance of her dear Gran who raised her. Molly has trouble reading social cues and often misinterprets what people are saying and how they are acting. With Gran's loving hand, Molly has found comfort in her job as a maid in the opulent Regency Grand Hotel and keeping their modest apartment well kept. Tragically Gran passes away leaving Molly to navigate her world on her own. Molly has made a few friends at work, a bartender, a dishwasher, and surprisingly enough, the wife of the wealthy Mr. Black, who is a regular at the Regency Grand Hotel.
What should have been an ordinary day turned sinister when Molly discovers Mr. Black dead in his bed. What is even more troubling is Molly finds herself as the prime suspect in his murder investigation and what his murder has uncovered will rock the Regency Grand to its core. Having no way to navigate this on her own, Molly turns to an old friend of her Gran's to help her uncover the truths that might set her free.
THE MAID by Nita Prose will probably go down in my history book as one of my favorite reads of all time. This novel is so exceptionally written, I still find myself thinking of it daily. The plot is so intricately detailed, even the most experienced mystery reader will be thrown off. The character development was so perfectly done that it felt like I had known these characters from another time.
THE MAID is one of those books that will stay with you long after you close the cover. How the most hidden people of society are often the most intriguing and honest people you will ever have the pleasure of meeting.
If you read one mystery this year, let THE MAID by Nita Prose be it. You will be better because of it.
Learn more about The Maid
SUMMARY
THE HOTLY-ANTICIPATED DEBUT, COMING JANUARY 2022
*Film rights snapped up by Universal, with Florence Pugh set to star as the title character*
I am your maid. I know so much about you. But when it comes down to it: what is it that you know about me?
Molly the Maid is all alone in the world. A nobody. She's used to being invisible in her job at the Regency Grand Hotel, plumping pillows and wiping away the grime, dust and secrets of the guests who pass through. She's just a lowly maid – why should anyone take notice?
But Molly is thrown into the spotlight when she discovers an infamous wealthy guest, Mr Black, very dead in his bed. This isn't a mess that can be easily cleaned up. And so Molly becomes embroiled in a hunt for the truth, learning who to trust as she navigates the dark underbelly of the Regency Grand Hotel.
Escapist, charming, with a heroine as endearing as she is unreliable, THE MAID is a truly original story about how people are a mystery like no other, and how the truth isn't always black and white – it's often found in the dirtier, grey areas in between…
---
What do you think about this review?
Comments
No comments posted.

Registered users may leave comments.
Log in or register now!